CIRCLEVILLE – Today April 2, 2020 Gov. Dewine extended the current stay at home order with additions to May 1, 2020. In reaction to Circleville City Schools extended online learning or distance learning to at least May 1 also. This was not the only change.
Starting on Monday April 6 Circleville City schools will disburse a weeks worth of free lunches/breakfast to children at the Mound Street school and on bus routes listed below. This distribution will only be on Monday from 11-1. All kids 3 -19 are eligible for free lunch, child must be present to get lunch.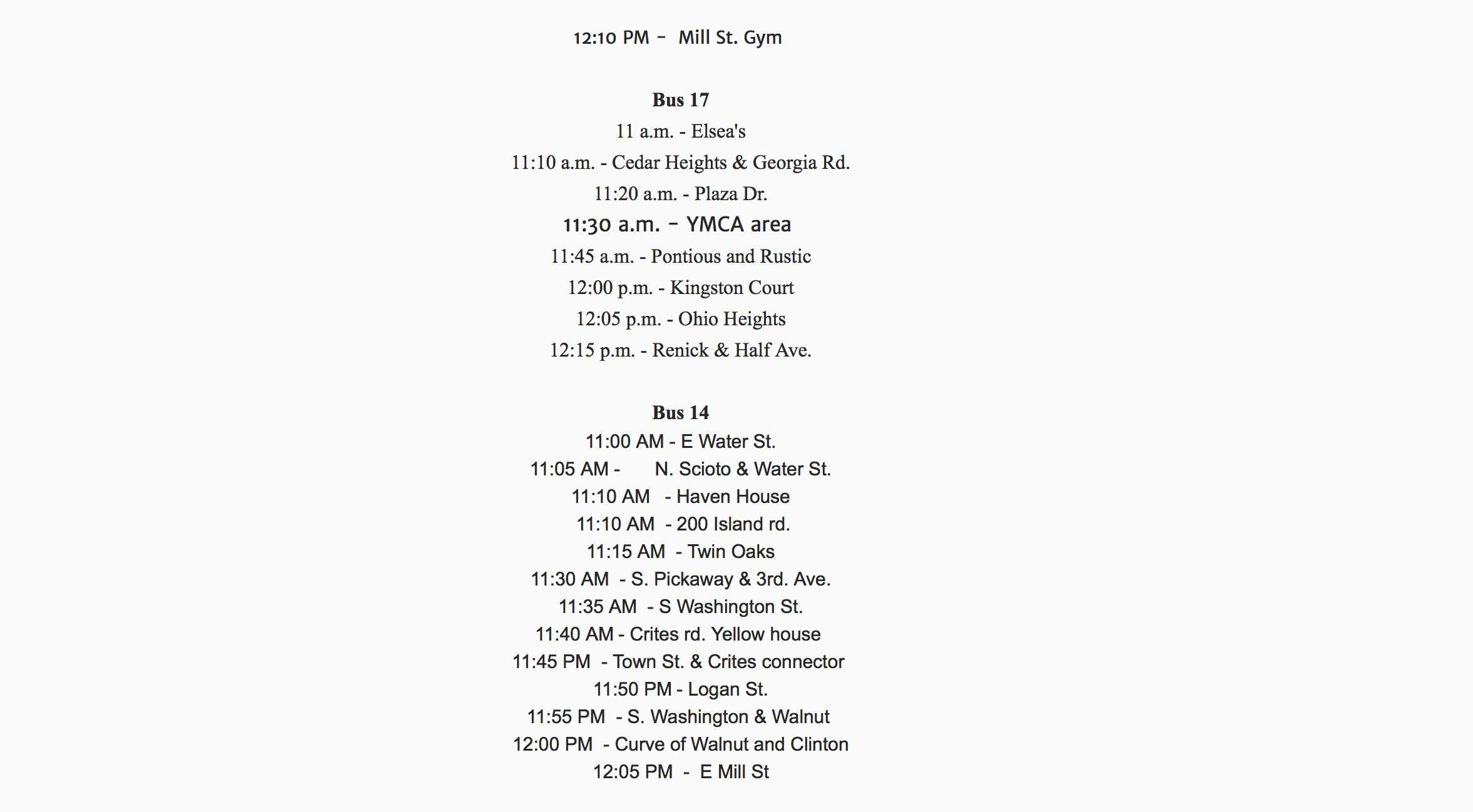 Johnathan Davis said that they at this current time do not plan to change the academic calendar. Spring break will be from April 9th to 13th.



Grades will be handled differently also according to Davis. Circleville City Schools will not be providing official grade cards, but individual letters to parents with teacher feedback and student promotion.  A pass or fail option has been intimated for the last quarter of the school system and is allowed due to the regular session of the other three weeks.