CHILLICOTHE – A Chillicothe officer made an arrest after a person flagged him down passing Wendy's on North Bridge Street with the report of one person passed out and another acting suspicious in a gray Hyundai Sonata.



According to police reports when the officer walked up to the car the driver Duane Lansing-Howard appeared to be sleeping, and the passenger Timothy Kerry was observed holding a glass pipe with burn marks on it and appeared to be preparing it to ingest narcotics. The officer watched for several seconds and Kerry finally noticed. The suspect appeared startled and immediately placed the pipe in the door.
The officer then placed Kerry under arrest, and asked the driver Howard to exit the vehicle due to having drug paraphernalia being in the vehicle. During the pat down of Howard officers found a pipe with white residue, a plastic bag that contained 3 orange pills and he was placed under arrest.
Inside the car police found several prescription pill bottles. One prescription was of the defendants Suboxone with orange powder inside, that during the investigation the defendant admitted to crushing and mixing with Jaegermeister to, "Get it in his system faster." Police also found inside a jacket in the car several glass pipes with several colors of residue inside, a scale, and a bag with crystal substance.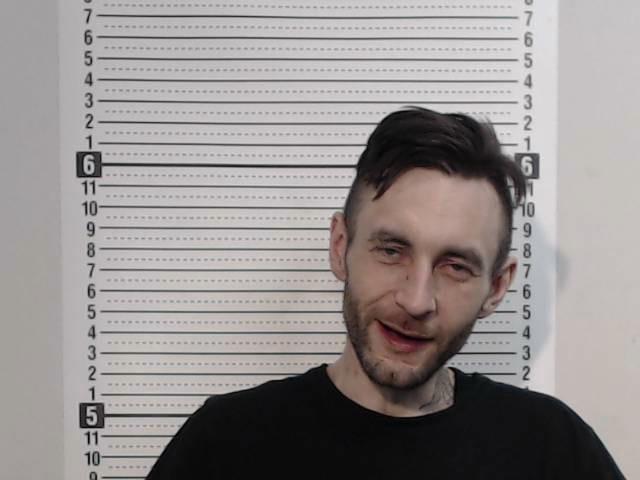 Mr. Lansing and Mr. Kerry were transported to RCJ for drug paraphernalia. Kerry has an active warrant for his arrest through the Adult Parole Authority already.
Mr. Kerry will be held in RCJ with no bond, pending his court date at the Chillicothe Municipal Court. Mr. Lansing will be held in lieu of bond, pending the same court date.
The crystal substance, orange powder, and pills will be sent to BCI for testing. Investigation pending the lab results.