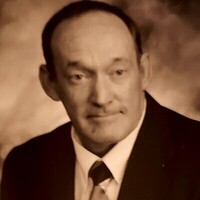 Chillicothe OH- Willard James "Bill" Taylor II, 80, of Chillicothe, died 5:50 pm, December 31, 2020 at the Adena Regional Medical Center, following a brief illness.
He was born August 15, 1940 in Chillicothe to the late Willard James and Mary Elizabeth Hurff Taylor. In December 17, 1961 he married Beverly Ann Howard Taylor, who preceded him in death June 30, 1995. Survivors include three sons, Willard (Kimberly) Taylor III, Bret Anthony Taylor and John M. Taylor, all of Chillicothe; his grandchildren, Mary Elizabeth (Ted) Montgomery, Krystal, Will, Deanna, and Ashley Ann Taylor, Taylor Harrison, Harrison and Katie Taylor.
Bill graduated from Catholic Central High School and attended Xavier University. He retired as the former owner/operator of Taylor's Stag Bar. Bill also retired as a foreman from Approve Roofing. Bill finished his wife's term on Chillicothe City Council, and was elected to four additional terms. He was a professional bowler and owned and trained standardbred horses under the name of Stag Stables.
A private Celebration of the Mass of Christian Burial will be held at the convenience of the family at St. Mary Church.  Public graveside services will be held 12:00 pm, Thursday, January 7, 2021 in St. Margaret Cemetery, Rev. Lawrence Hummer Celebrant.  Masks and social distancing are requested.  Memorial contributions may be made to St. Mary Church, 61 S. Paint St., Chillicothe, OH 45601.