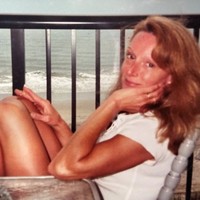 Chillicothe OH- Mary Patricia Shanton, 55, of Chillicothe, died unexpectedly February 29, 2020, at her home.
She was born November 3, 1964 in Youngstown, OH to James and Joan Graham McCambridge.  On December 12, 2000 she married Robert L. Shanton, who died February 18, 2018.  Survivors include her mother; three daughters, Patty Shanton, Chillicothe, Joan (Jevan) Jacobs, Circleville, and Carolyn Delong, Chillicothe; a step-son, Chris (Anna) Shanton, Chillicothe; nine grandchildren, Ty and Gabe Shanton, George, Grace and Gwen Jacobs, Ray, Andrew, and Jordyn Delong and Colton Hosler; five brothers, James (Tammy) McCambridge, Westerville, John McCambridge, Lewis Center, Joseph McCambridge, Chillicothe, Jeffrey (Sandy) McCambridge, Washington CH, and Michael (Rick) McCambridge, Columbus; and numerous nieces and nephews.  She was preceded in death by her father and husband.
Mary was a registered nurse with the Adena Health System and a member of St. Mary Church.  She was very active helping with the Zane Trace marching band.
The Mass of Christian Burial will be celebrated 10:00 am, March 14, 2020 at St. Mary Church, Rev. Lawrence Hummer, Celebrant.  Calling hours will not be observed.