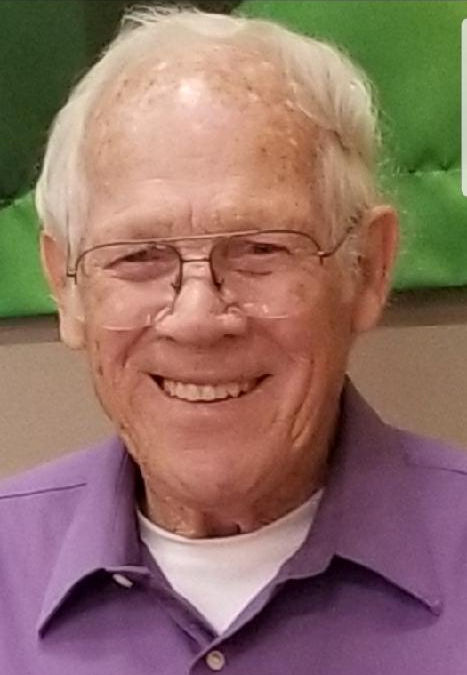 Chillicothe OH- Marvin Gene Bridenbaugh, known as "Gene" to many of his friends, 90, of Chillicothe, died peacefully at his home on Friday, March 27, 2020 following a brief illness. Gene was born April 26, 1929 in the Pinhook community to Billie and Leona (Clemmons) Bridenbaugh. He attended Southeastern High School and resided in Ross County his entire life.
Mr. Bridenbaugh is survived by his wife Dorothy (Detty) Bridenbaugh, whom he married on February 28, 1950. He is also survived by three children, Jeff (Vicki) Bridenbaugh and Julie (Brad) Long of Chillicothe and Jerry (Tammy) Bridenbaugh of Culleoka, TN.
Also surviving are seven grandchildren whom he loved very much; Jeannie Bridenbaugh of Tempe, AZ; Lindsey (Chuck) Berry of Chillicothe; Megan (Chad) Walker of Spring Hill, TN; Erica (Danny) Edwards of Estill Springs, TN; Jessica (Nick) Beck of Columbia, TN; Allison Bridenbaugh of Nashville, TN; and Macy Long of Chillicothe.
In addition to his grandchildren, Gene is survived by seven great-grandchildren.
Also surviving are special sisters-in-law Nancy (Detty) Detillion of Chillicothe and Lois (Detty) Preston of Reynoldsburg, OH, and several nieces and nephews.
Gene was pre-deceased by two brothers, Jack Breidenbaugh and Russell Bridenbaugh of Chillicothe; and two sisters, Betty (John) Bolte of Londonderry and Margaret (Jack) McSwain of Cincinnati.
Gene was a lifelong member of Three Locks Bible Christian Church where he faithfully served as song leader, deacon, and elder for many years. His family ties to the church ran deep having attended there as a child with his mother and father. There was no place more special to him than Three Locks Church. He spent untold hours in the caretaking of the church and church ground and was one of the leaders of the church reconstruction in 1975.
His example of what a Christian leader should be has been passed on to his children and grandchildren who now serve their home churches in Ohio and Tennessee.
Gene was a dedicated and faithful servant of the Lord and loved to sing. His greatest joy was leading singing at Three Locks Church, especially during revivals. In the mid-1970's, he formed the Three Locks Quartet with close friends Scott Richardson (deceased), Trent Smith (deceased), Gerald "Guy" McCorkle (survives) and Francis Hurles (deceased). The quartet sang in revivals throughout Ross and Pike Counties and continued to sing at Three Locks for several years thereafter.
On April 1, 1994, he retired from Mead Paper (Chilpaco) after 41 years of service. Following his retirement from Chilpaco, he worked as a driver for Herrnstein Chrysler-Mitsubishi for 13 years.
He was very proud of his service in the U.S. Navy having served from June, 1948 to July, 1952 receiving an Honorable Discharge and attaining the rank of Gunners Mate. His tour of duty included service on the USS Columbus, Fargo, and Missouri.
Gene was fondly known as the "Mayor of Pinhook" and loved the community where he had lived for the past 60 years. He was often seen mowing from one end of the neighborhood to the other. No one could mow like the "Mayor."
The family would like to extend a special thank you to friends Ronald and Loretta Bennett and Guy and Sue McCorkle for their caring, love, and kindness during Gene's illness.
Pallbearers will be Jeff Bridenbaugh, Jerry Bridenbaugh, Brad Long, Chad Walker, Danny Edwards, Nick Beck, and Chuck Berry,
Due to the current nationwide panic and paranoia, a private funeral service for the family will be held Wednesday, April 1, 2020 in Three Locks Bible Christian Church with Rev. James King, Preacher Rick Breidenbaugh and Adena Hospice Chaplain Cameron Caseman officiating. Burial will follow in Grandview Cemetery where military Graveside Rites will be conducted by the Ross County Veterans Honor Guard.  There will be no viewing.  A celebration of life for all of Gene's friends and extended family will be announced at a later date.
You may sign his guestbook online at www.warefh.com