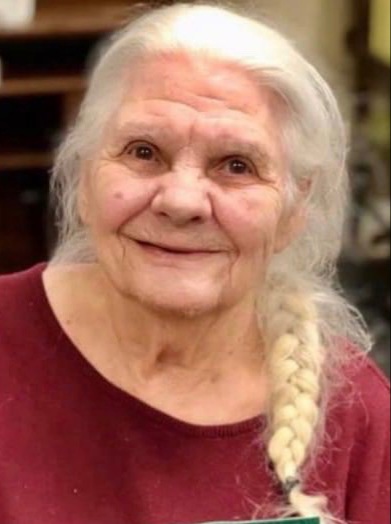 Chillicothe OH- Margaret Justice, 87, of Chillicothe, Ohio passed from this life on December 30th, 2020, at her home at Westmorland Place.
She was born June 12th, 1933 in Chillicothe, to the late Parker and Ida Flynn Penwell. She is survived by her two children, Leroy (Jeannie) Price of South Salem and Gina Massie of Chillicothe. Six grandchildren, Cortney Price, Kenny Kniceley, Jenny Kniceley, Shelton Massie, Steven McComis, and Jude Bainter. Numerous great-grandchildren, Baylee Uhrig, Hanna Uhrig, Kennon Kniceley, Hunter Massie, Teiee' Massie, Makialee Massie. And one brother, Kenny Penwell of Greenfield, OH.
She was proceeded in death by her husband, Russell Justice, five sisters, one brother, and very special friend, Clarence "Chub" Price.
Margaret worked as a nursing assistant for many years and continued to "work" in the nursing home till the end. She wanted nothing more than to be able to go home and meet her Jesus.
The family would like to thank the healthcare workers at Westmorland Place for the love and care that they all showed Margaret (Granny.)
John 3:16
For God so loved the world, as to give his only begotten Son; that whosoever believeth in him, may not perish, but may have life everlasting
A public graveside service will be held 1 p.m. Friday, January 8, 2021 in Greenlawn Cemetery with Pastor Daniel DeGarmo officiating. There will be no public calling hours. Arrangements are under the direction of the WARE FUNERAL HOME.
     You may sign her online register at www.warefh.com