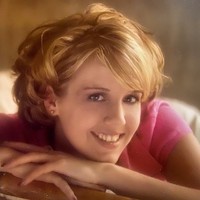 Chillicothe OH- Lori Beth Cutlip, 33, of Chillicothe, died March 16, 2020 at Grant Medical Center, as a result of injuries sustained in an automobile accident.
She was born July 25, 1986 in Chillicothe to Jeffry W. and Theresa M. Bonner Cutlip.  Survivors include her mother; two children, Daisy Marie and Dustin Jeffrey Southern; a sister, Katie Cutlip; maternal grandmother, Wanda Haskins, all of Chillicothe; aunts and uncles, Becky (Mark) Rogge, Matt Bonner, Laura (Paul) Thimons, and Joe (Toni) Bonner; numerous cousins whom she adored and who adored her; the father of her children, Joshua Southern; and special friends Nicholas Morgan and Ben Bower.  She was preceded in death by her father; two siblings, Heidi and Dusty Cutlip; grandparents, Dr. Ernest and Marie Cutlip, Robert Bonner and Dr. William Haskins; an aunt, Judy Cutlip; and uncle, Bobby Bonner.
Lori enjoyed caring for her children and was a former horseback barrel racer.  She volunteered at Camp Cattail, where memorial contributions may be made in her honor, Camp Cattail, 322 Cattail Rd., Chillicothe, OH 45601.
Due to the pandemic COVID-19, private services will be held at the convenience of the family.