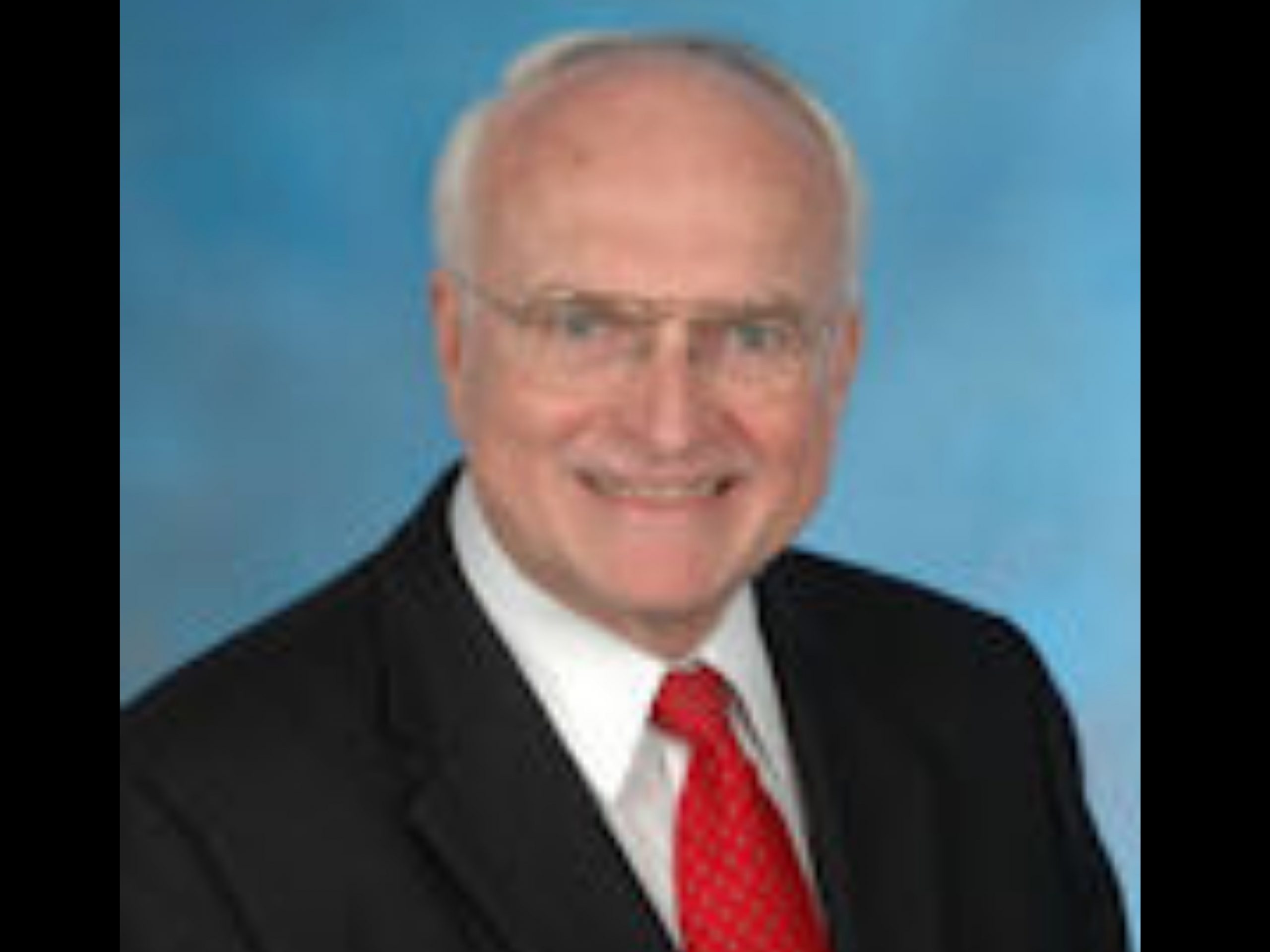 Chillicothe OH– James M. Caldwell (Jim), 81, of Chillicothe, went to be with the Lord while surrounded by his loving family at 8:18 p.m. on January 26th, 2021 at his home after an extended illness.
He was born on August 1,1939 in Ross County, to the late Marshall and Emma G. Caldwell.
On June 13, 1963, he married Pamela L. Marsh, who survives.
Also surviving are a daughter, Jennifer (Paul) Domo, of Chillicothe; a son, James (Jami) Caldwell, of Grove City; grandchildren, Emmalynne Domo, Christopher Domo, Caleb Caldwell, and Madeline Caldwell.
Jim was the Founder and past President of Caldwell, Ott & Co., CPAs, graduated in 1963 with a Bachelor of Business Administration from Ohio University. He also received a Master of Arts in Public Service Honoris Causa from the University of Rio Grande in 1990 and Doctor of Public Service Honoris Causa from the University of Rio Grande in 2005. Jim was a Certified Public Accountant, a Certified Retirement Counselor and a member of the Ohio Society of CPAs. He was the former President of the Ross County Board of Commissioners, where he served for 40 years. He was the longest serving County Commissioner in the state of Ohio. He was also the former Director of the Vinton County National Bank, Trustee of the University of Rio Grande and former member of the Board of Standards of the International Foundation for Retirement Education. Jim was an active member of the Trinity United Methodist Church and former chairman of the finance committee. He was also a member of Scioto Masonic Lodge #0006, a trustee for the David Meade Massie Trust and was a member of the Board of Directors of Economic Development Alliance of Southern Ohio. Jim and his wife had also helped with the Kairos Ministry.
Early in his career, he taught business classes at Jackson City Schools. He was one of the founders of the Chillicothe Education Foundation. He was also a big supporter of the SCOPES Program at Unioto Elementary, where his daughter teaches. He also served in many capacities as Chillicothe City Councilman, and Ross County Chamber President. In 2016, Jim was a recipient of the Rich Bebe Alumni Award from the Ohio University-Chillicothe. The award recognizes outstanding alumni who have made an impact on the campus and the community. On March 2, 2019, Jim received the Statehood Achievement Award from the Chillicothe Kiwanis Club. The award recognizes outstanding contributions of leadership in one's community.
Jim enjoyed traveling, visiting beaches, reading, watching the Cincinnati Bengals but above all enjoyed spending time with his family.
The family would like to extend a special "thank you" to the staffs of Adena Regional Medical Center, Adena Hospice, NCR Hospice and several private duty nurses.
In lieu of flowers, the family requests that memorial contributions be made to Trinity United Methodist Church 24 S. Mulberry Street Chillicothe, Ohio 45601 or to The SCOPES Academy at Unioto Elementary School 138 Sandusky Boulevard Chillicothe, Ohio 45601.
A private funeral will be held Saturday, January 30, 2021 in the WARE FUNERAL HOME with Pastor Kurt King and Pastor Ann Marie Carley officiating. A public graveside service will be held at approximately 2 p.m. Saturday, following the funeral service, in St. Margaret Cemetery, Chillicothe. In addition, once circumstances permit, the family is planning to have a celebration of his life at Trinity United Methodist Church. The time and date will be announced at a later date.
His funeral service will be livestreamed. The link for the livestream can be found at the bottom of his obituary page on the funeral home's website.
     You may sign his online register at www.warefh.com