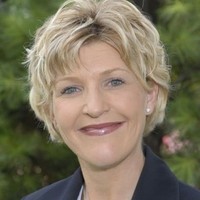 Chillicothe OH- Erika (Shaffer) Ashbrook, 46, of Chillicothe, passed away peacefully at her home Monday, February 17, 2020, with her husband Fred, and family members by her side after a courageous four year battle of cancer.
Erika graduated from Indian Valley H.S. in New Philadelphia, OH and The Ohio State University, Columbus.  She is Survived by her loving husband Fred Ashbrook; father Doug (Debbie) Shaffer, Crystal River, FL; mother Cindy DePaulo, New Philadelphia, OH; brother, Heath Shaffer, Los Angeles, CA; sister Leslie Shaffer, Canton, OH; step-daughter, Brooke (Nathan Vitatoe) Ashbrook, Chillicothe, OH; step-son, Dustin Ashbrook, California; grandmother, Anah Ehret, Canton, OH; granddaughter Amaya Branson, Chillicothe; sister-in-law, Elaine Davis; aunt Harriet Krumpleman, and cousins Jeff KCrumpleman and Susan (Sal) Mazzeo, all from Cincinnati; and many uncles, aunts and cousins.  She is preceded in death by cousin, Michelle Shaffer and an aunt, Sandy Shaffer.  
Erika was the owner of Shaffer Web Development company.  Over the many years she established herself as a leading expert in her field.  She developed close relationships with her contractors and developers from many areas in the United States and India.  She also had a special relationship with Programmer Devender Kumar from India. 
Erika and Fred spent their entire life developing close relationships with all their boating neighbors from Rocky Fork Lake, Buckeye Lake, Bay Point Lake Erie, and sailing the Gulf waters around Fort Meyers, Fl. with close friends Captain Paul and Pat West, who also conducted their wedding in Fort Meyers.  From sailing to power boating and traveling the Caribbean especially to their favorite destination of Aruba.  Erika and Fred embraced the life they built together and lived it to the fullest. 
Erika lived her entire life loving every creature that God put on earth especially her cat family including her current cat, Bitsy, who laid next to her during her last few moments.  She was an avid gardener and loved her many varieties of flowers and plants throughout her residence, of which Fred jokingly complained because he had to water everything according to her specific instructions.  Erika had an infectious smile and personality that made everyone feel welcomed and loved the moment they met her. She even cracked a few smiles moments before her passing.  Erika had a vivacious personality and was a natural caregiver.  
Erika will be sadly missed by her family and friends, including her closest childhood friend, Renee Sentz; close friends,  John and Kathy Hayes, who watched every Buckeye game with Fred and Erika throughout the years; her book and card club friends; and closest boating family members Joe and Lisa Hagger, Dave and Vickie Stewart, and Tom and Carol Gordon; all from the Columbus area.   She will also be missed by their special friends Bob and Tracy Cormier, from Pittsburg, who spent many special vacations and built many great memories in Sarasota, FL.
Special thanks to all the caregivers who provided their support and care during Erika's illness including, doctors and staff from the Stefanie Spielman Breast Cancer Center, all the neighbors and friends of Fred and Erika, the entire McAllister family and the employees of C.P. Management Company and hotels. 
As were the wishes of Erika, there will be no funeral services or visitation.  Erika will be cremated under the care of Haller Funeral Home.  There will be a celebration of life service announced at a later date. In lieu of flowers, contributions may be made in Mrs. Ashbrook's memory to the following, Stefanie Spielman Fund for Breast Cancer Research via www.giveto.osu.edu/makeagift/?fund=313899, by sending contributions to the Ohio State University Foundation, 1480 W. Lane Ave, Columbus, OH  43221; and/or Ross County Humane Society, rosscountyhumanesociety.org, In Memory of Erika Ashbrook, 2308 Lick Run Road #A, Chillicothe, OH  45601.