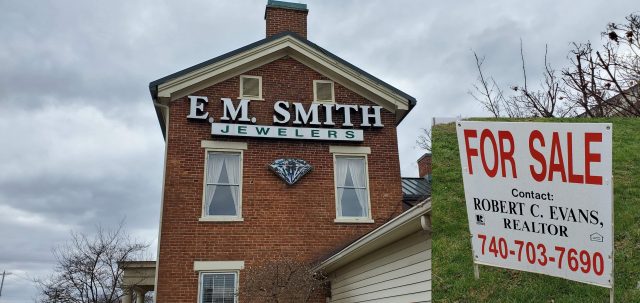 Chillicothe OH- The E.M. Smith Jewelers shop is closing its doors for good in the very near future, after 72 years. The owner, Robert J. Smith plans to retire.
The store located at 1334 North Bridge Street is now shadowed by a small for sale sign, bearing the name of a realtor and contact number.
There will be a liquidation sale in the coming weeks as the store celebrates their legacy with valued customers. Founded in 1948, there is no absolute end date at this time with the retirement announcement.