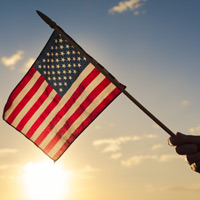 Chillicothe OH- Devin Mychal Tatman, 31, of Chillicothe, went to be with Christ unexpectedly on Thursday, January 30, 2020.
Devin was born May 10, 1988 to Mike and Shawn Raines Tatman.  Survivors include his loving parents, Mike and Shawn; the loves of his life, his daughters, Tasha and Loralei Tatman; his sister, Taylor (Peter) Tatman; brothers, Ben and Beau Lee; grandmother, Karen Stadler; uncles and aunts, Brian (Marvella) Tatman, Brett (Pam) Tatman, David Raines Jr., Dawn (Tracy) Winner, and April (Jason) Wilson; the mother of his children, Tanya Tatman; his best friends, Jaime Yount and Lee Thorpe; a very special friend, Charlotte Oliver; and several special cousins and friends whom he cherished.  He was preceded in death by his grandfather David Raines Sr., and grandmother, Rebecca Tatman.

Devin was a 2006 graduate of Logan Elm High School.  After graduating he enlisted in the United States Air Force, where he proudly served six years.  During that time, he was deployed two times.  Upon returning back home he continued his service to veterans by working for the US Department of Veterans Affairs, in Chillicothe, OH.  A job he loved very much. 
Devin's true joy in life was spending time with his precious daughters, coach their sports teams, and being at all of their numerous sporting events and activities.  He was a loyal Cincinnati Bengals fan, a gamer, he enjoyed golf, fantasy football, and spending time with his family and friends.  Devin was a phenomenal young man.  He had a heart full of love and always shared it with everyone he came into contact with.  His biggest and greatest accomplishments in life were his daughters.  They were everything to him.  Devin touched the lives of many with his thoughtful, loving, humble, tender and caring ways.  He will be so deeply and sadly missed by all who knew him.

John 3:16 For God so lived the world that he gave is one and only son, that whoever believes in him shall not perish but have eternal life.
The family chose not to have any calling hours or funeral service.