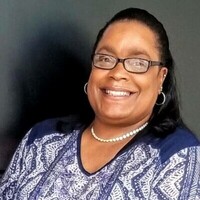 Chillicothe OH- Debra Kay Givens, 64, died unexpectedly on Wednesday evening, May 20, 2020.
She was born January 26, 1956, in Carlisle, KY, to the late Earl Thomas, Sr. and Maggie Louise (Scruggs) Jones. She married Nicholas Givens on May 19, 1979 and celebrated 42 years of marriage.
In addition to her husband, she is survived by her three children: Kimberly (Marshall) Upshaw, Bryan Givens, both of Chillicothe; Chris Givens and his fiancée Amy Elliott, both of Jacksonville, FL; a grandson Malachi Upshaw, whom she loved as if her own child.
She is survived by her 5 siblings: Peggy (Rick) Patterson, of Chillicothe, Earl T., Jr. (Lesvia) Jones, Lorton, VA, Louise (Randall) Carmichael, Owingsville, KY, Pola (Ben) Jones, Centreville, VA, and Beverly (Alonzo) White, Chandler, AZ; and a beloved host of nieces and nephews.
She graduated from Bath County High School in Owingsville, Ky in 1975. She went on to attend Eastern Kentucky University (EKU) graduating in 1980 with a Bachelor's degree in Technical Horticulture & Greenhouse Management.
Debra held several jobs over her work career. However, her joy and passion was being a full-time substitute teacher within the Chillicothe School system for 25 years, in addition to being the lead after-school Latch Key Teacher. She loved teaching and spending time in the classrooms, interacting with the children, and just being "Mama Givens" to all the children within the community.
Outside of school, Debra was an active member at Church of Deliverance, where she served on the Usher Committee, Sassy Saints and the Pastoral Board. In addition, she was an active grandparent often shuttling her grandson Malachi to sports and working to ensure all homework assignments were completed.
Graveside services will be held at 1pm Saturday, May 30, 2020 at Grandview Cemetery with Pastor Jeremy Beverly officiating. The family respectfully requests that those in attendance maintain social distancing and wear facial masks.
In lieu of flowers, memorial contributions in Debra's name may be made to her church: Church of Deliverance, 393 N. High St., Chillicothe, OH 45601.