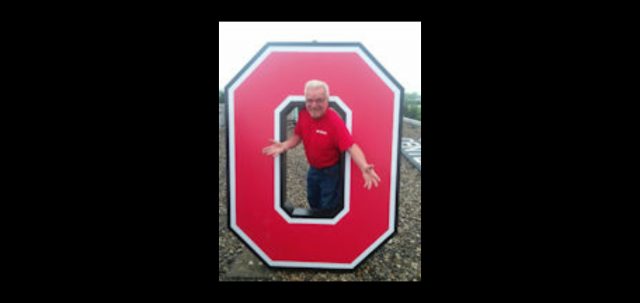 Chillicothe OH-  Clark Emerson Graves of Chillicothe, Ohio, "Mayor of Mulberry St." passed of a heart attack on November 23rd. 
Clark was born in 1962 to David Carlton Graves and Dorothy Marie Baker.  He was preceded in death by his grandparents, including "Granny Graves", his father, and brother David.  Surviving are his mother and step-father "Pappy"; siblings Jackie (Roger) Bost, Marc (Cindy) Graves, Steve (Marta) Graves, Kelly (Kyle Young) Graves, John John (Becky) Strouse, and Donna Rose Evans; children Kyle (Katie) Gozy, Clark Jr. Graves, Amanda Graves, Shaney Jo Hooker, and Maggie Hooker; grandchildren Allison, William, Walker, and Waylon Gozy, and Billie Anne Hooker, as well as many special nieces and nephews.  He was incredibly proud of his children and family.  Carrying on his loving memory are his soulmate Emily Hooker and loyal companion Daisy.
He was employed as a foreman at Ferguson Construction in Columbus, Ohio, as well as servicing many loyal customers as "Clark the Pool Guy".  Clarks contagious joy cannot be contained in a few words; he was a man of MANY words who never met a stranger and was loved by all who met him…eventually.  He was an uncle/father figure to many, always willing to lend a hand or an ear.  Clark was truly a kind-hearted man and a gentle soul.       
A memorial visitation will be held from 3:00-5:00pm Friday, November 29th, 2019 in the WARE FUNERAL HOME, followed by a Celebration of Life at 6:00pm at the Paint Grill