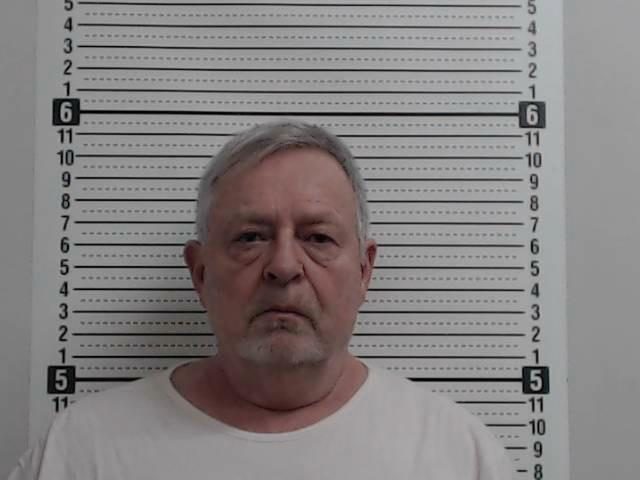 Chillicothe OH- On March 27, 2019 Sgt. Pete Shaw of the Chillicothe Police obtained a search warrant for Defendant's home at 302 Harold Drive, Chillicothe, Ohio.  The warrant was executed with officers of the Chillicothe Police Department.
An Ipad was located that had child pornography on it.  Defendant admitted ownership to same.  Several images were downloaded that included juveniles engaged in what appeared to be sex acts and naked images of juveniles.
Joseph R Osborne of Chillicothe was indicted on 11 counts.  Counts 1-3 are pandering obscenity involving a minor an Counts 4-11 are illegal use of a minor in nudity oriented material or performance.  Counts 1-3 are fourth degree felonies, punishable by 6-18 months in prison, and Counts 4-11 are fifth degree felonies, punishable by 6-12 months in prison.  
He has pled not guilty and is set for pre-trial in this matter on March 16, 2020 at 8:45am.  He was committed to the jail on a $50,000 cash, surety or real estate bond.  The docket does not indicate he has posted bond.  If he does, he will be under pre-trial supervision, which includes random drug tests and no contact with any minors.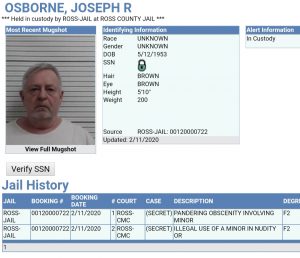 As with all cases, the individuals are innocent until proven guilty in the court of law. This case is being handled by the Assistant Prosecuting Attorney, Carrie Charles.