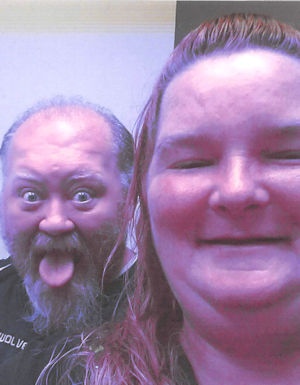 Chillicothe OH-  Charles E. Price Jr, 49, of Chillicothe, passed away 1:36 p.m. Sunday, March 8, 2020 at his residence following an extended illness.
He was born November 15, 1970, in Chillicothe to Charles E. Sr. and Alma Lee Price.
Surviving in addition to his mother, Alma; a son, Charles E. Price III, of Chillicothe and a stepdaughter, Kaitlyn Luke, of Circleville; companion, Julie Luke; nieces, nephews, cousins, aunts, uncles and friends.  He was predeceased by his father, Charles and a brother, Tracey A. Price.
Charles attended Trinity Shephard Lighthouse Church.
Funeral services will be held 8 p.m. Saturday, March 14, 2020 in the WARE FUNERAL HOME with Rev. William Pennington officiating.  Friends may call at the WARE FUNERAL HOME from 6-8 p.m. prior to the service on Saturday.
In lieu of flowers, his family requests memorial contributions be made to the WARE FUNERAL HOME.
You may sign his online register at www.warefh.com