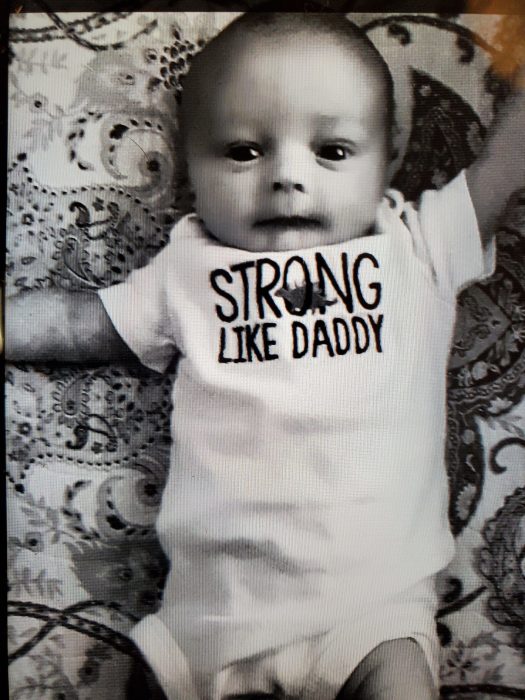 Chillicothe OH- Chance Owen Wright, 1 month and 4 Days, went to his heavenly home at 8:10 a.m. Saturday, January 18, 2020 in the Adena Regional Medical Center unexpectedly.
He was born December 14, 2019 to Shawn Dean Wright and Vestel Lucas both of Chillicothe who survive.
In addition to his parents, surviving are paternal grandparents, Ricky and Glennis Wright, of Pickle Bean Holler in Floyd Co. Kentucky; siblings, Alex Lucas, Derick (Kaitlyn) Wright and Leslie Wright; a nephew, Jayden Wright; nieces, Elise Lucas, Kylee Lucas and Pee Wee; uncles, Brandon, Ricky Dale and Josh "Poncho" Wright and Curtis Sias; aunts, Kim Salmons, Angie Adkins and Tara Drew; and many cousins.  Predeceased by maternal grandparents, Maudie and Verman Lucas from Ranger, WV; paternal great grandparents, Robert and Anna Mae Miller
A family so big, a love even bigger for our beloved son, Chance. 

It's natural to mourn a death, but he would want us to celebrate his life because he lived more in the short time he was on earth than most people live in a lifetime.  We love you Gizmo.  A private service will be held for family.  Arrangements are under the direction of the WARE FUNERAL HOME.
You may sign his online register at www.warefh.com