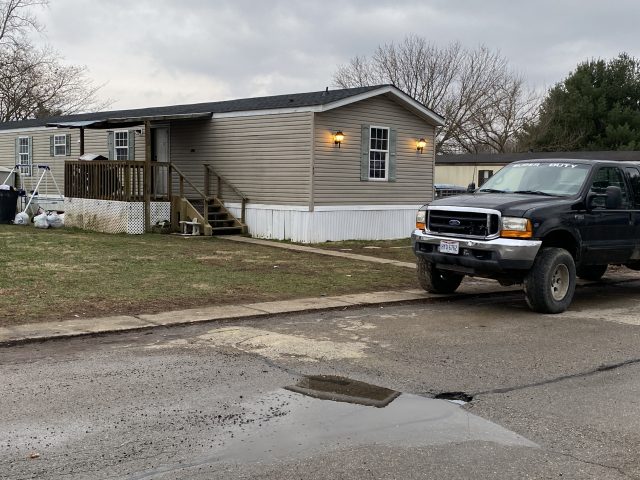 CHILLICOTHE – Chillicothe's Chief Washburn releases full account on what happened today around 4 pm at the location of 44 Cheyenne Drive in Chillicothe.



On 2-18-2020 at 3:58 p.m., Chillicothe Police Officers were dispatched to 44 Cheyenne Drive in Chillicothe in reference to a reported disturbance. Officer Traevon Williams contacted Ronald Fisher, who in the course of the incident obstructed the officer's investigation and was placed in the rear of a cruiser while the investigation continued.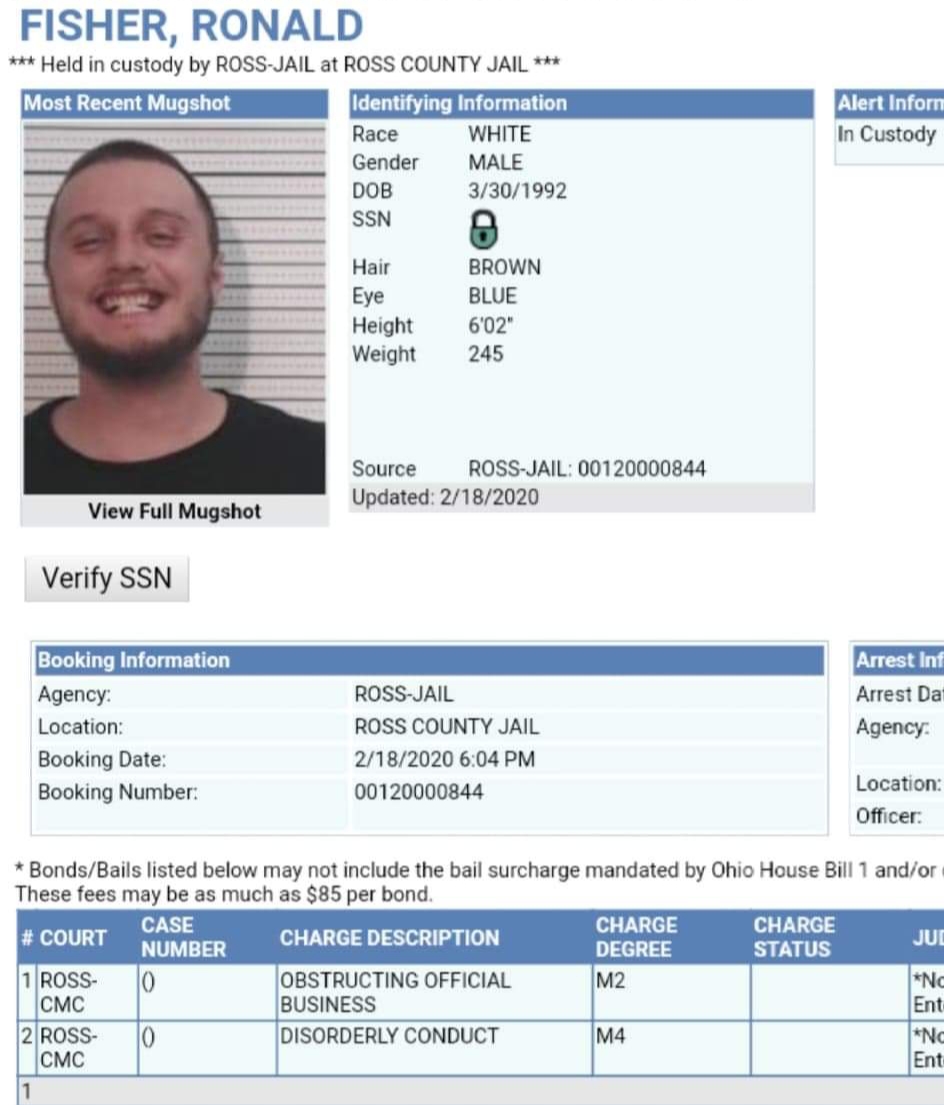 While speaking with a female occupant of the residence, another occupant, Jose Meija, became highly disruptive, shouting obscenities at the officers.
In the interest of safety, Mejia was asked several times to remove his hands from his pockets, yet refused to cooperate. As officers attempted to remove Mr. Meija's concealed hands from his pockets, the subject launched into physical assault of the officers, striking the officers numerous times about their faces and heads.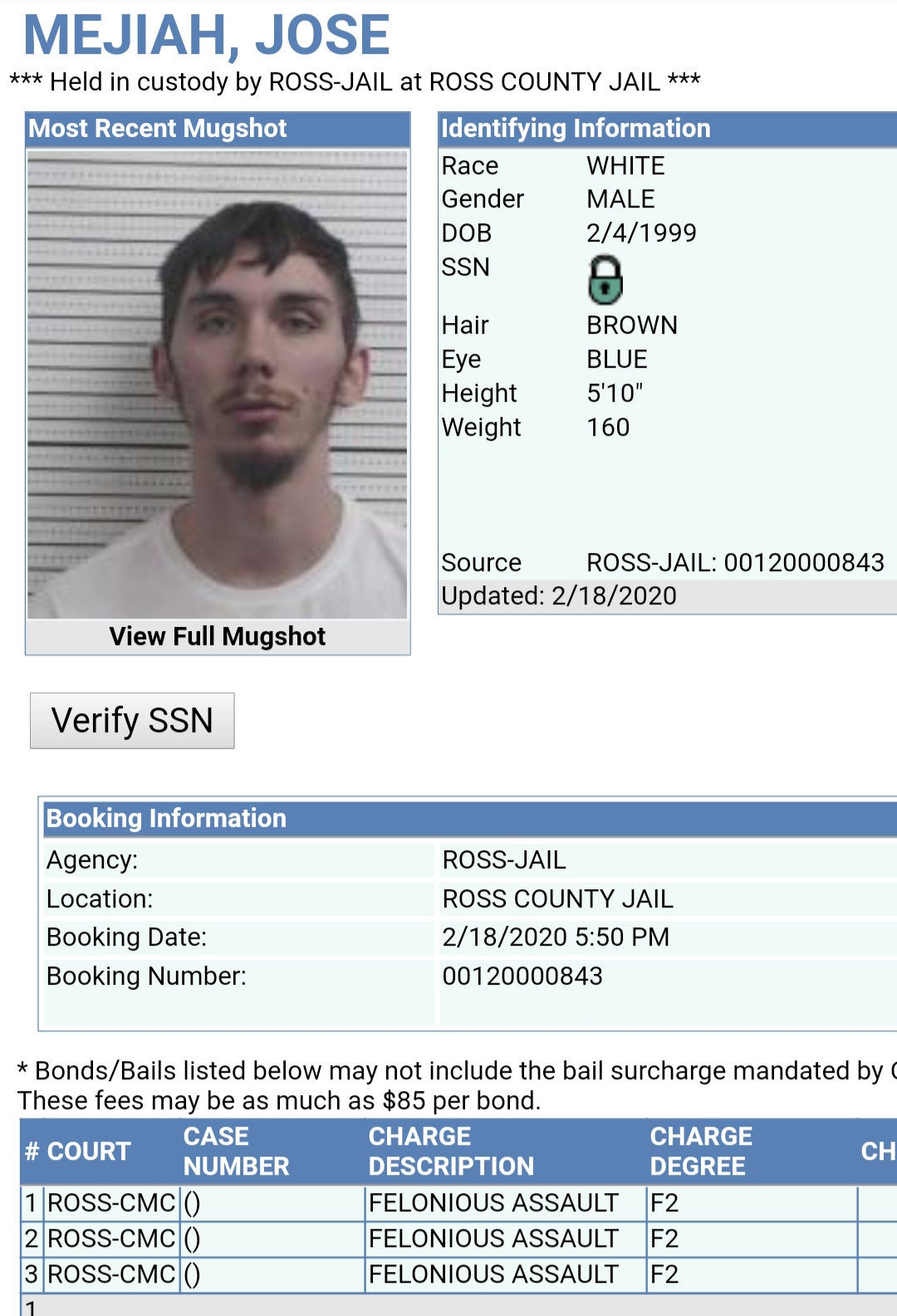 As a result of the attack, Sergeant Jonathan Robinson was transported to a Columbus-area hospital for treatment of non-life-threatening injuries. Officer Monique Lee and Officer Traevon Williams were transported to Adena Regional Medical Center in Chillicothe, where they were both treated and released.
Jose Mejia was transported to the Ross. Co. Jail where he was charged with Felonious Assault on a Police Officer, Resisting Arrest and Obstructing Official Business. Ronald Fisher was held at the Ross County Jail on the charge of Obstructing Official Business.
Any requests for photos of the subjects should be made to the Ross County Jail.
We wish to thank the Ohio State Highway Patrol and the Ross County Sheriffs' Department for their assistance in this incident and with the subsequent investigation.

Jose Mejiah is facing multiple Felonious Assault charges.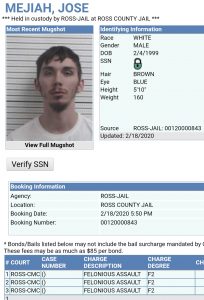 Ronald Fisher is facing an Obstructing Official Business and Disorderly Conduct charges.

Apparently, officers at the Ross County jail didn't appreciate the wide smile on Mr. Fishers face during his first mugshot appearance below and made him take a new one.