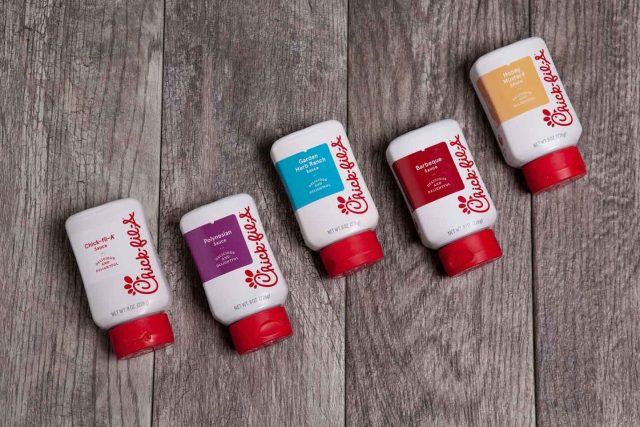 Usa – Throw away the packets of chick-Fil-A sauces in your desk and home drawers now you can buy the famous sauce by the bottle.
"Starting this April and May, customers will be able to purchase 16-fluid ounce bottles of Chick-fil-A's signature Chick-fil-A and Polynesian Sauces in all Florida Publix, Target, Walmart and Winn-Dixie stores so they can dip, drizzle and marinate to their delight, right at home," the company said in a statement.
Retail sales of the 16-ounce Bottled Sauces start at $3.49, and with every retail purchase of a Bottled Sauce, 100-percent of Chick-fil-A, Inc. profits will be donated to the Chick-fil-A Remarkable Futures Scholarship Initiative, which will award $17 million in scholarships to 6,700 restaurant Team Members this year.
Sadly the test market is in Florida but will soon go nationwide.