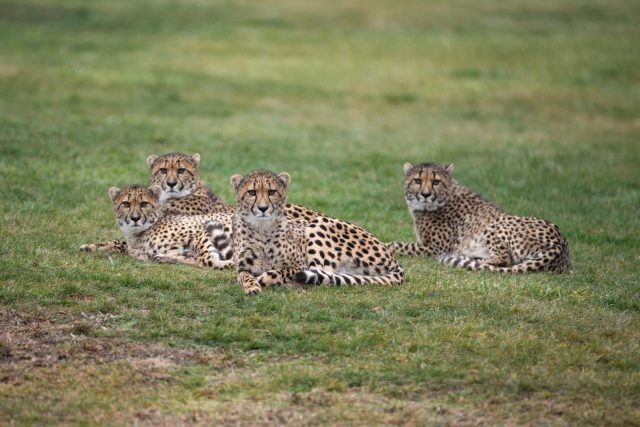 Cumberland, OH – Six cheetah cubs born at The Wilds on October 31, 2019 have been trailblazers since their arrival, as they are quite a large litter for a first-time mother and are a part of significant conservation efforts to save this vulnerable species. Animal Management staff knew the cubs needed to be named appropriately to match the cubs' feisty spirit in making a positive difference. One cub has now received his name, which honors J. William (Bill) Straker, a Zanesville resident and longtime supporter of The Wilds.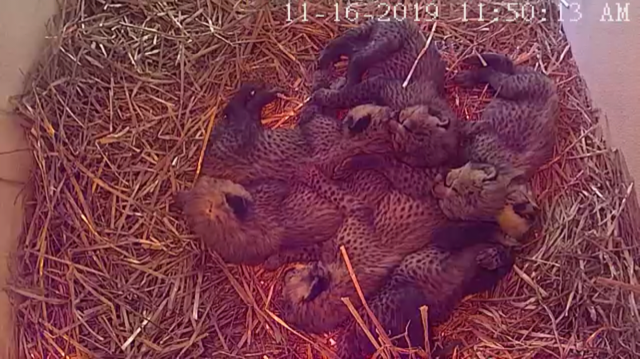 When Mr. Straker passed away in May 2020, The Wilds' team searched for a way to honor his memory and the incredible impact he made on The Wilds, on our brave veterans through the facility's partnership with Mighty Oaks, and on the larger community. Working with Susan Holdren, president and executive director of the J.W. & M.H. Straker Charitable Foundation, The Wilds team welcomed naming a cheetah cub after Mr. Straker. Mr. Straker's oldest grandchild Dr. Sam Henderson, called his grandfather "Preep" when he was a child, and many other people also came to affectionately use this distinctive moniker, including all of Mr. Straker's other grandchildren and great-grandchildren. The name "Preep," now given to one of the litter's three male cheetah cubs, carries on this memory.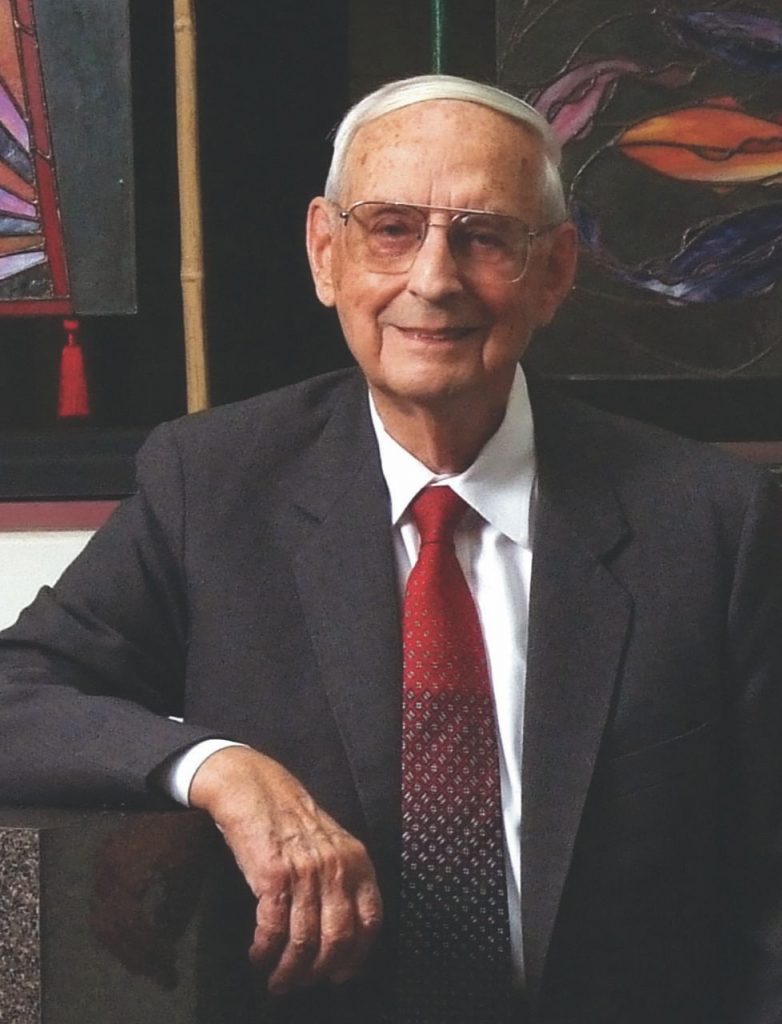 "We are extremely grateful for the support and friendship we share with the Straker family. Bill Straker, a World War II veteran, was steadfast in his mission to serve others throughout his life and we are proud that The Wilds has been a part of his vision in giving back to the community in a variety of ways. Preep the cheetah is a very inquisitive one-year-old, who loves playing with his five siblings under the watchful eye of mom, Pumzika. Preep has the darkest head colorings of all her cubs and also has expressive 'eyebrow' marks. His care team also describes him as being full of personality—a perfect combination to honor the life of the human 'Preep,' whose legacy has played a huge part in helping The Wilds carry out our mission to lead and inspire by connecting people and wildlife," said Dr. Jan Ramer, vice president of The Wilds.
The philanthropic spirit runs deep in the family as several projects have been funded by the Straker family to benefit families and individuals who visit The Wilds. This year, guests can extend their adventure by staying at The Wilds' Cabins at Straker Lake, which are available year-round for overnight stays. Additionally, guests can look forward to enjoying several new amenities set to open later in 2021, including: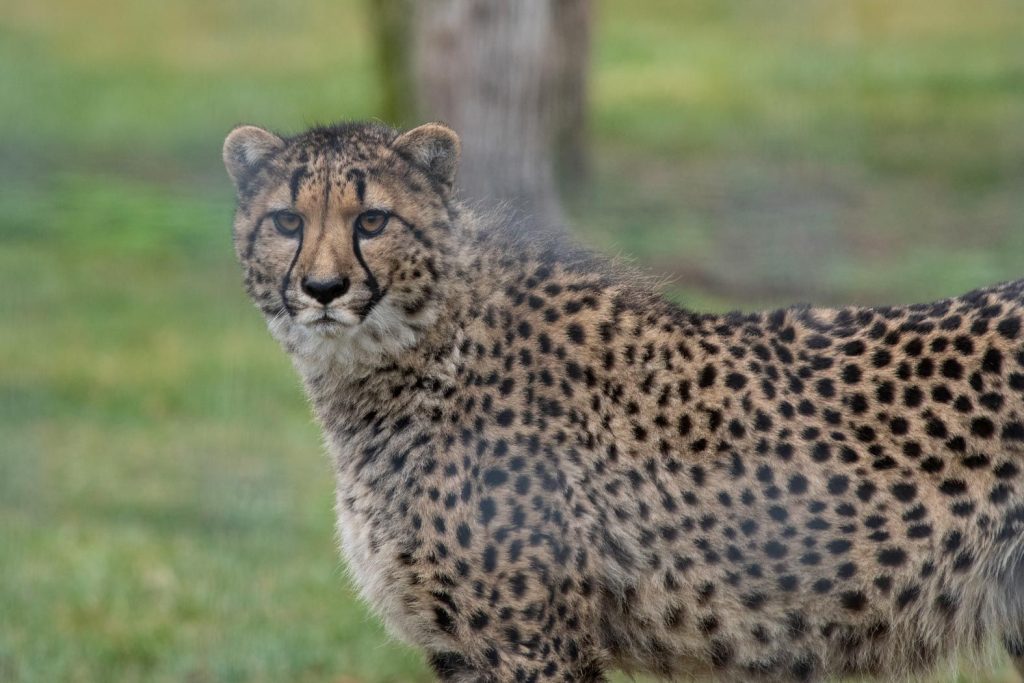 · Nature trail: Currently under construction thanks to support by the J.W. & M.H. Straker Charitable Foundation, this 1.5-mile trail will follow along the picturesque Straker Lake. The trail is set to be covered with wood chips and will include a small gazebo to offer guests a chance to relax and take in the beautiful views. The trail will also take guests through some of the most lovely hardwood forests on The Wilds' property, as well as wetlands and grasslands that represent different landscapes that have been restored at The Wilds.
· Basketball and volleyball courts: To offer opportunities for a little fun and friendly competition, a half-court basketball court, as well as a sand volleyball court, will also be available to guests as the result of the generosity of Jane Straker and her husband, Joe Humphreys. Located across from Straker Hall, a central location for guests staying in the cabins, these courts also serve in carrying out the spirit of teamwork.
During their stay this winter, guests can also book a Winter at The Wilds Tour, which are available at 11 a.m. and 2 p.m. through April. Three adorable white rhinoceros calves were born at The Wilds in December, and guests may have the opportunity to view the calves and their mothers, along with the other rhinos in the rhino barn during the tour. Please note that reservations must be made at least 72 hours in advance. Preep, his siblings (whose names will also be announced soon), Pumzika, the cubs' father, Finnick, and the other cheetahs can be seen by guests during Open-Air Safari Tours and Wildside Tours, which will resume in May.
For more information and updates, please visit TheWilds.org and follow The Wilds' social media accounts on Facebook, Instagram and Twitter. For more information about the J.W. & M.H. Straker Charitable Foundation, please visit www.strakerfoundation.org.