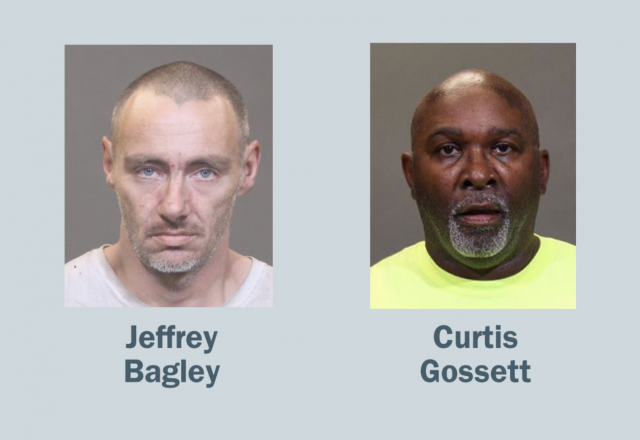 Curtis Gossett & Jeffrey Bagley
(COLUMBUS, Ohio) — Ohio Attorney General Dave Yost, Franklin County Prosecutor Ron O'Brien and Columbus Police Chief Thomas Quinlan today announced the conviction and sentencing of individuals responsible for a human trafficking ring in central Ohio.
An investigation by the Central Ohio Human Trafficking Task Force found that Curtis Gossett, with the assistance of others including Jeffrey Bagley, recruited women from the streets and jail, used narcotics to control their victims and trafficked dozens of women for commercial sex in Columbus.
"Women who are sold in the sex trade often think no one will believe them. These convictions are proof positive that there is justice," Yost said. "Our work here is not done."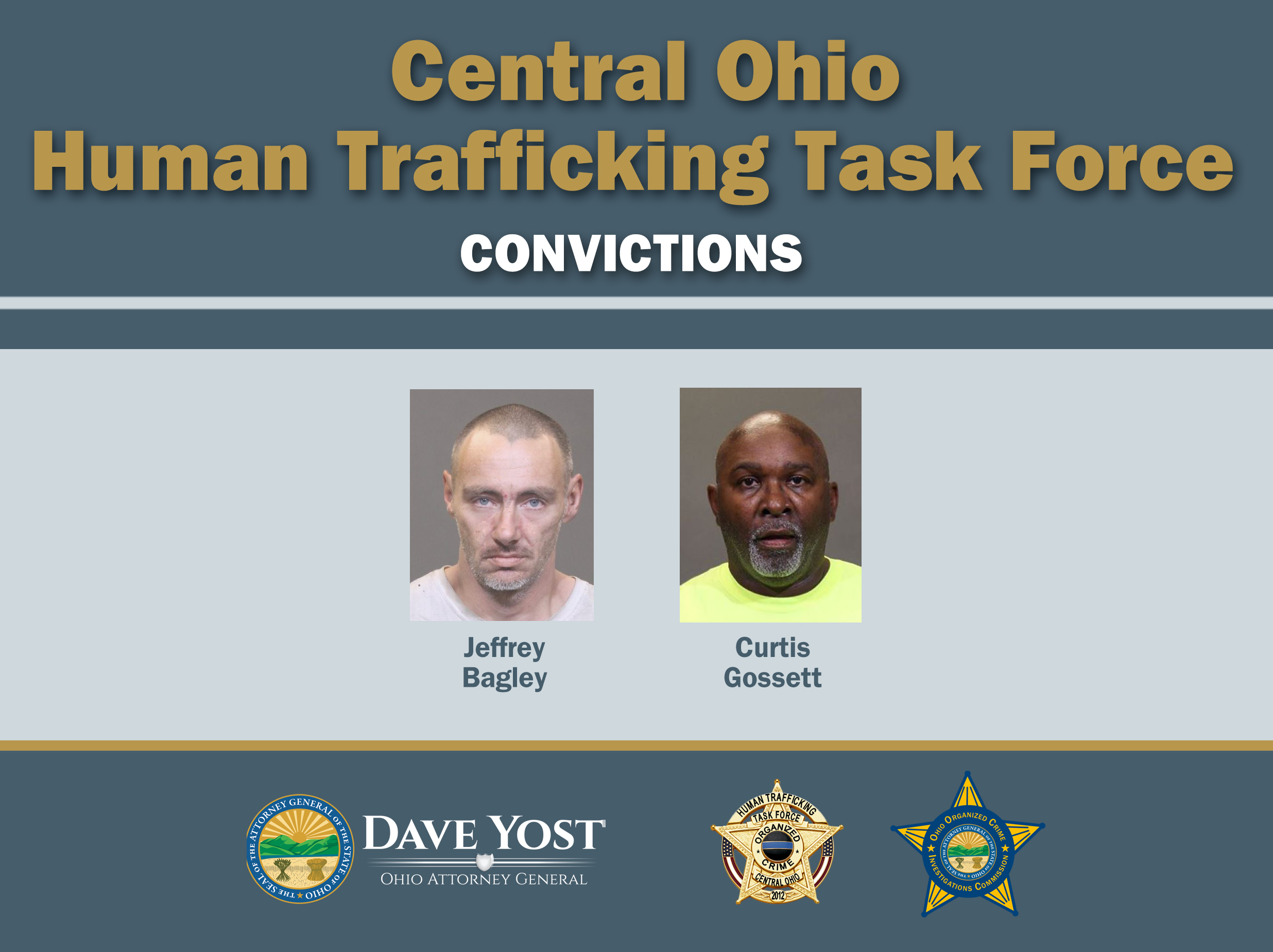 "I am very proud of the efforts of the Human Trafficking Task Force," said Columbus Police Deputy Chief Tim Becker. "The outcome of this investigation demonstrates the commitment of the Columbus Division of Police to actively support the eradication of trafficking humans in our community and CPD will collaborate with our partners to prosecute offenders to the highest degree."
"The buyers of commercial sex are often sanctioning and committing rape; the victims of sex trafficking are not willing participants," said Sergeant Mark Rapp, director of the Central Ohio Human Trafficking Task Force. "The victims are compelled through manipulation to engage in sex acts they may not otherwise participate in."
The investigation began in March 2016 after a female victim walked into Columbus Police Headquarters and told an officer working the information desk that she was a heroin addict and had been working as a prostitute for Gossett. The 17-month investigation into Gossett's activities required extensive resources to complete.
Gossett and Bagley were convicted and sentenced to 13 years and 10 years in prison, respectively, and both will be required to register as Tier II Sex Offenders. Their charges included engaging in a pattern of corrupt activity.
The Central Ohio Human Trafficking Task Force is a law enforcement collaboration through the Ohio Attorney General's Office's Organized Crime Investigations Commission and includes the following agencies: the Columbus Division of Police, the Ohio State Highway Patrol/Ohio Investigative Unit, the Franklin County Sheriff's Office, the Delaware County Sheriff's Office, the Powell Police Department, U.S. Homeland Security Investigations (ICE), the Salvation Army, Franklin County Prosecutor Ron O'Brien's Office, Delaware County Prosecutor Melissa Schiffel's Office and the U.S. Attorney's Office for the Southern District of Ohio.