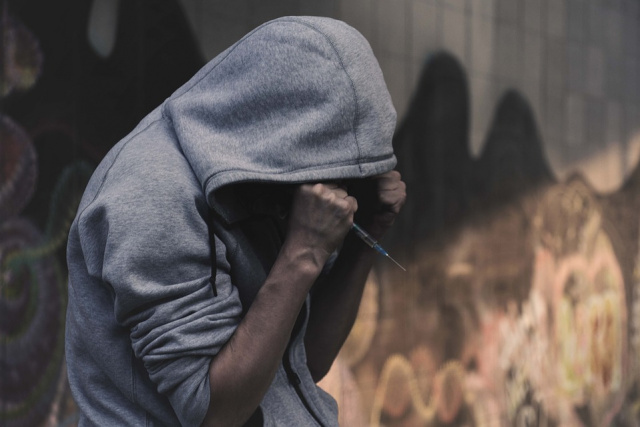 USA – 185 people died a day in the US according to the CDC and this number is down from pervious years.
"New CDC data shows we lost more than 67,000 people to drug overdoses in 2018 — 185 people a day. And while this is the first time in over a decade we've seen a decline in overdose deaths, — a 4% decline from the previous year— it's still far too many. Until the number of drug overdose deaths reaches zero, we will continue to fight for evidence-based tools and resources to help patients and families in crisis," said Jessica Hulsey Nickel, Founder, Addiction Policy Forum.
In 2007, unintentional drug poisoning became the leading cause of injury death in Ohio, surpassing motor vehicle crashes for the first time on record. This trend has continued through 2018.
Ohio rated 2018 lowering its overdose deaths for the first time in over ten years, In 2017, according to the CDC, 5,111 Ohio residents died from a drug overdose, giving the state the second highest overdose rate in the country, just behind West Virginia.
In 2018, 3,764 people died of unintentional drug overdoses, a decrease of 1,090 compared to 2017 and the lowest number of deaths since 2015.
Fentanyl was involved in nearly 73% of overdose deaths in 2018, often in combination with other drugs. That percentage was up from 71% in 2017, 58% in 2016, and nearly 38% in 2015.
In 2018, fentanyl was involved in nearly 80% of all heroin-related overdose deaths, 74% of all cocaine-related overdose deaths, and 67% of all psychostimulant/methamphetamine-related overdose deaths. Carfentanil was involved in 75 fentanyl-related overdose deaths in 2018 compared to 1,010 in 2017.
The number of overdose deaths involving natural and semi-synthetic opioids (e.g., oxycodone and hydrocodone) declined 42% from 2017 to 2018.
"While the reduction in overdose fatalities is heartening, it is still unacceptably high. We must continue our efforts in all aspects of our fight against the opioid epidemic – prevention, intervention and treatment. I am grateful for thousands of people, including district attorneys, police and probation officers, and corrections officials, who are working tirelessly to help individuals struggling with addiction find recovery inside and outside of the criminal justice system."
– Essex County District Attorney Jonathan Blodgett, Board Chairman, Addiction Policy Forum
To read more about US reports of Overdose deaths click here: https://www.cdc.gov/nchs/data/databriefs/db356-h.pdf