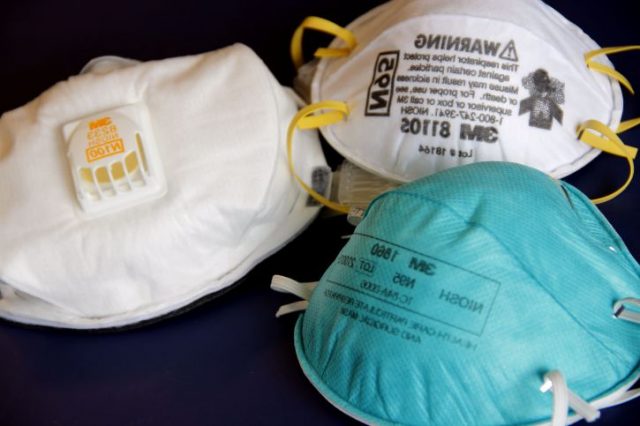 US – The CDC has updated its guidance on mask wearing on Wednesday to include wearing a cloth mask with a surgical mask underneath is effective in stopping coronavirus spread.
The update, which was announced by CDC Director Dr. Rochelle Walnsky during a White House briefing.
According to the CDC website lab experiments using simulated respiratory breathing found that placing the cloth mask over a medical procedure mask with knotted ear loops and tucked in sides decreased exposure to infectious aerosols by about 95%.
The new guidance advises two important steps making sure that the mask fits snugly against the face, and using a mask with a nose wire to improve fit.
What the CDC does not recommend is wearing two disposable masks due to being designed to fit tightly wearing more than one will not improve fit. Also not recommended was combining a KN95 mask with any other mask.