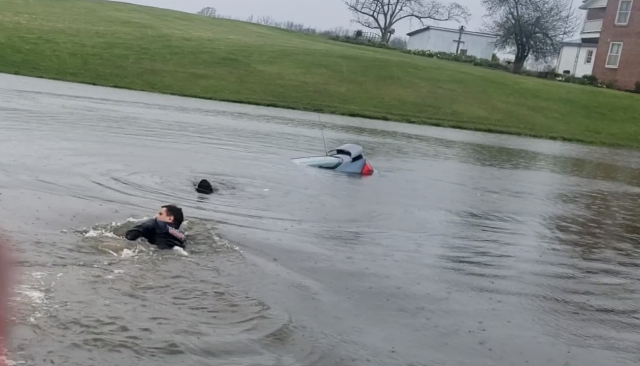 Fairfield – A man was saved by a off-Duty firefighter after the firefighter dove into the cold water to save him after he crashed his car into a pond around 5 pm on April 17, 2020.



According to a witness that saw the accident happen the driver left S.R 188 just before the intersection of Coonpath road in Fairfield county.
"He was going about 45 mph, that wasn't too fast for that area he just went straight off the road and into the pond. It didn't even look like he had stop. It made a huge splash the car floated out into the middle of the pond."
Thats when the witness said they started yelling to him to roll down the window so he could escape knowing that opening a door under the water is a difficult thing to do.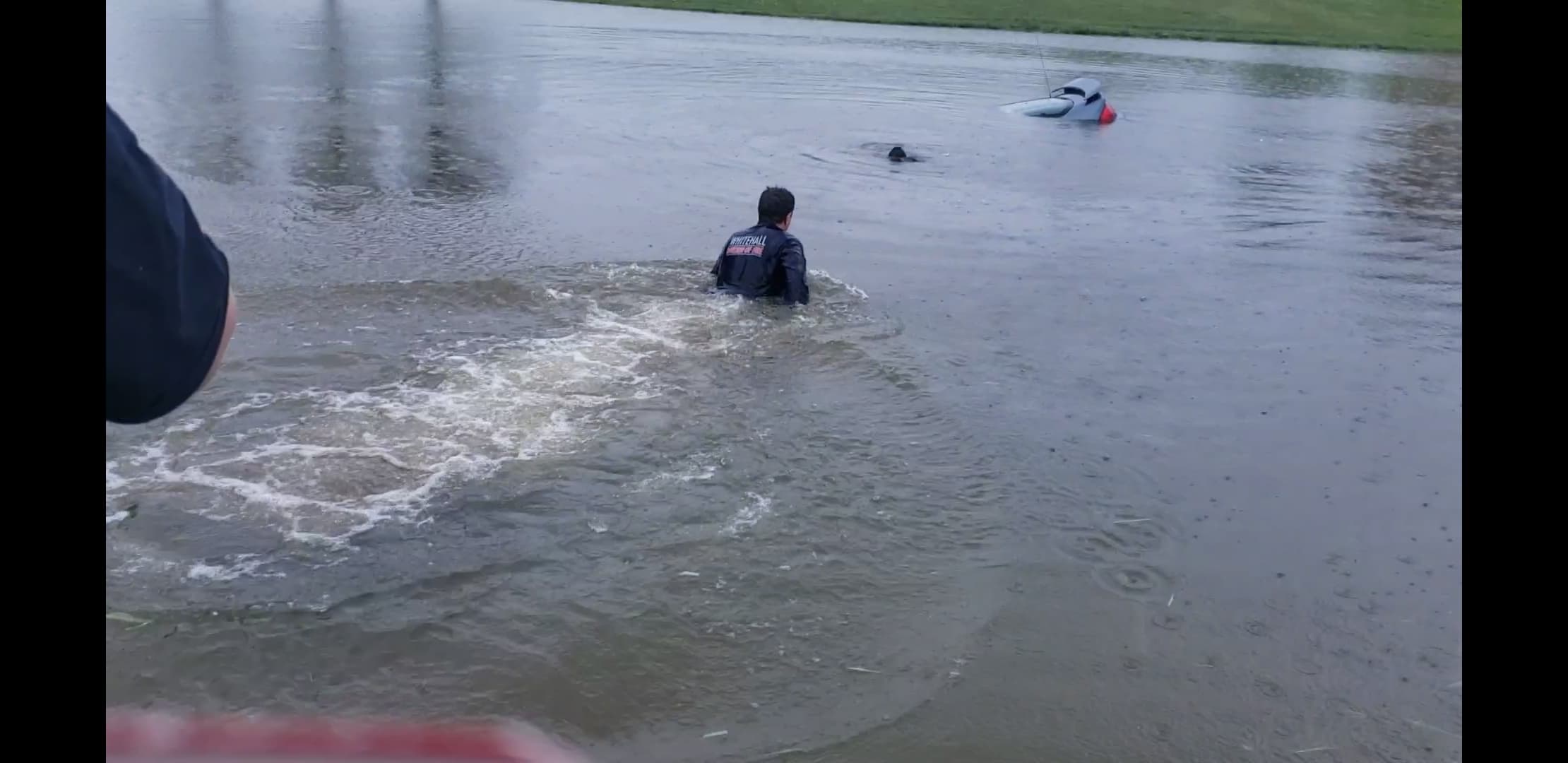 The witness then said the driver wasn't really sure what happened and only rolled his widow down a little at first.
"When the car started to sink thats when the driver realized he was in trouble," said the witness, "My friend a Portsmouth EMT started handing me her wedding ring and some of her clothes because she was preparing to go in after him after seeing he was having trouble."
Thats when a off-duty firefighter from Whitehall showed up on the scene and told the driver to start swimming to him and he would get him. The man who was attempting to swim started having trouble, then his head when underwater.
"The firefighter just jumped into the water, it was raining and cold, he took a huge leap in and started swimming to the middle of the pond and grabbed the man and started pulling him out of the water. He saved that man today, he would have died."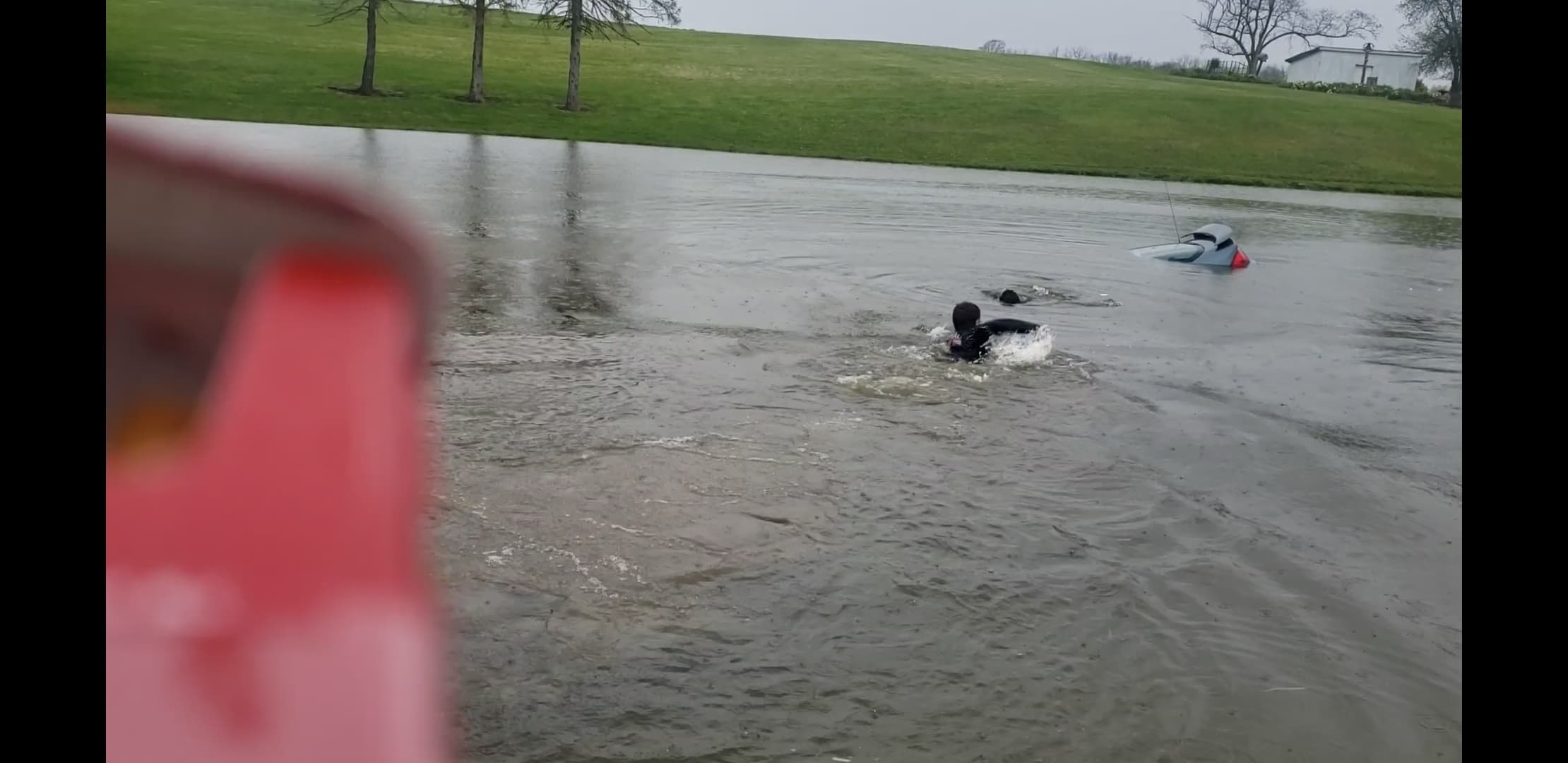 The local fire department is located at the intersection of 188 and Coonpath road, so it didn't take responders long to get to the scene to assist the man and the off-duty firefighter.
Warning Video intense

The man was transferred to the hospital by local firefighters in unknown condition.
Fairfield county sheriffs office is investigating the incident.