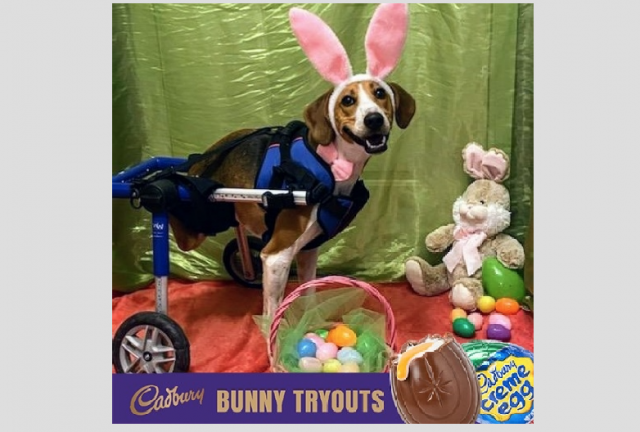 OHIO – The final vote for who will be the next Cadbury bunny is in and the winner is, the Ohio contestant a disabled puppy named Lt. Dan.



Cadbury started a nationwide contest months ago looking for the top pet to be the next spokesperson for the company.
"Lt. Dan," from Richmond, Ohio, hopes to be the 2020 face Cadbury. He's named after the character in Forrest Gump who lost his legs in combat. His owner said Lt. Dan was born a little different, but he still lives life to the fullest.
Like Dan all of the finalists were not bunnies theres a mini-horse, pig, Llama and Hamster, duck and two cats.
The winner gets to star in a new television commerical and a 5,000 dollar prize.