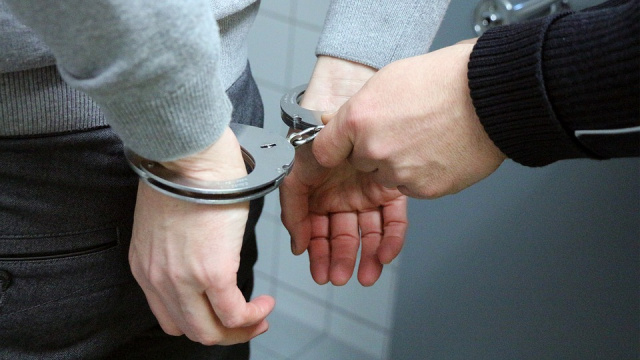 LOGAN – On Sunday, January 5, 2020 at 12:17pm, the manager of Family Dental, advised the building next door was broken in at 31490 Chieftain Drive, Logan. Officers responded to the scene and determined entry was made by forcing the wooden bar from the wall, which secured the side door. Once inside the suspect damaged the security lights and took a shower. The suspect left a grey t-shirt hanging over the shower wall.
On Monday, January 6, 2020 at 7:04am, the General Manager of the Kroger Store, Chieftain Drive, Logan reported a Monster/Red Bull cooler was broken into. The cooler is next to the fuel center, away from the main store. The left glass door was smashed, and several cans were removed. Video surveillance was obtained,
On Monday, January 6, 2020 at 7:23am, a male subject, identified as Shane Carpenter, 35yoa, from Columbus, Ohio. was found on a property near Chieftain Drive, he had a large luggage bag, blankets, and a pocket knife. Numerous bottles of Gatorade and Clif bars were found in the bag. He was cited for criminal trespass and released.
On Monday, January 6, 2020 at 12:21pm, the owner of Scenic Lanes bowling alley, located at 1333 W. Hunter Street, Logan, Ohio called the Logan PD to report the business was broken into and several items were missing. Items reported missing were Gatorade bottles, Clif bars, granola bars, and bowling bags, All these items were contained in the storage room. The window, that was broken leads into the storage room.
Later that day, video from the Kroger incident was obtained showing a male subject matching the description of Mr. Carpenter in the area at the time of the break in. Based on the evolving information obtained from the investigation, patrol units began searching for Mr. Carpenter, who was possibly still in the area. On January 6th, at 7:31pm, officer's located Shane Carpenter walking in the Walmart parking lot, pulling the large luggage bag. Responding units made contact and placed him under arrest. He was transported to the Logan PD where he was interviewed. Shane was transported to the regional jail. He faces numerous criminal charges related to these incidents.