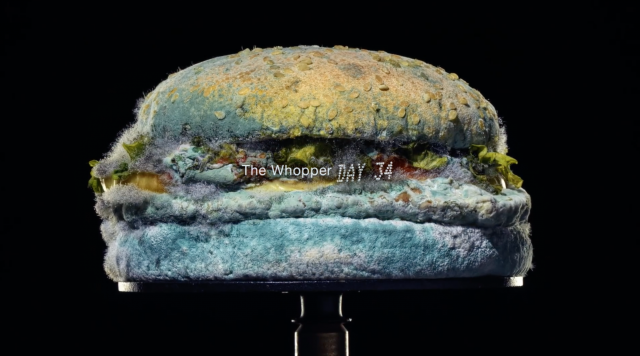 USA – Burger King is showcasing the worst of its burger in hopes to promote a new direction the company is going with its products.
Burger King released a time lapse video of a Whopper going through 34 days of life to show that is free from artificial preservatives, part of its new campaign to have less perservatives.
BURGER KING is rolling out a WHOPPER with no artificial preservatives, which is currently available in more than 400 restaurants in the U.S., and will reach all restaurants in the U.S. by the end of 2020.
In a Press release Burger King said "At Burger King® restaurants, we believe that real food tastes better. That's why we are working hard to remove preservatives, colors and flavors from artificial sources from the food we serve in all countries around the world," said Fernando Machado, Restaurant Brands International Global Chief Marketing Officer.