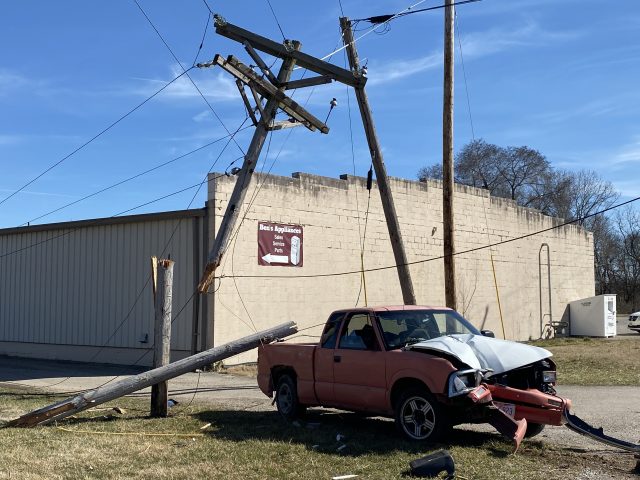 Circleville – police are responding to a one vehicle wreck that has caused two electric poles to come down on North Court by the Craft Mall.
According to police the orange pickup truck was heading out of the back section of the property and hit the guide wire of the telephone pole causing two poles one with transformer to be pulled down.
According to a witness on scene the two occupants both women jumped out of the truck after the accident and ran back to the garage in the back of the property.
When Sheriff Deputies arrived on scene they found the driver and occupant in the back garage unharmed.  The driver who was given a field sobriety test on scene was arrested and charged with a DUI.
Part of North Court is shut down at this time.