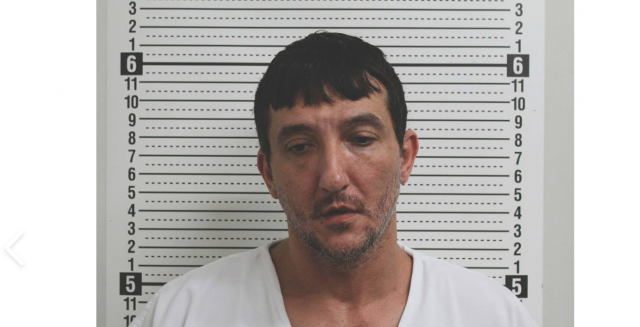 ROSS – Ross County has reported an escaped inmate that they are currently searching for around the Route 35 and County Road 550 area.
Update: Ross COunty Sheriff reports that the inmate was found close to where he escapes from with help from local people in the area.



According to the sheriffs office the man was on a work detail and a low threat criminal when he ran off.
Sheriff has requested a helicopter and Ohio State Highway patrol for help in finding the inmate.
At approximately 1:10 p.m. 40 year old Jason A. Matson a Ross County Jail prisoner assigned to an outside work detail, ran away from the corrections officer that was supervising him in the area of Cattail and Biers Run Road.
He is 6'1″ tall, 195 lbs., brown hair and eyes. Last seen wearing blue denim pants and white tank top.
He was serving a sentence for Petty Theft out of Chillicothe Municipal Court.
Anyone with information is asked to call my office at 740-773-1185.