PORTSMOUTH -Portsmouth City Emergency Officials are handling calls regarding multiple locations of structural damage in Portsmouth including roof collapses and structural debris blown into roadways. Dozens of trees have been downed across the county including on US 23 North in Portsmouth and US 52 near the Adams County line.
Scroll left and right for more photos
Multiple fire departments are out handling calls for trees downed over county roadways. AEP is reporting over a thousand without power.
In downtown Portsmouth a local church roof has blown off, and the top of a building across from Community Action.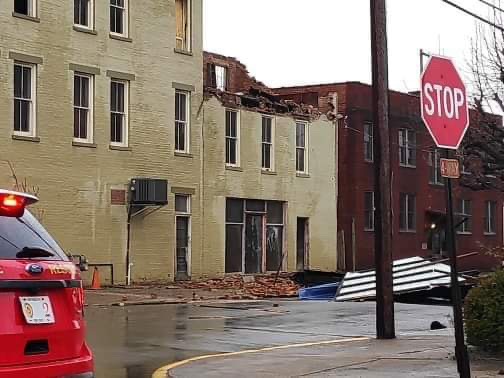 Officials are asking for people to stay home and not go out until safety forces can assess damages.