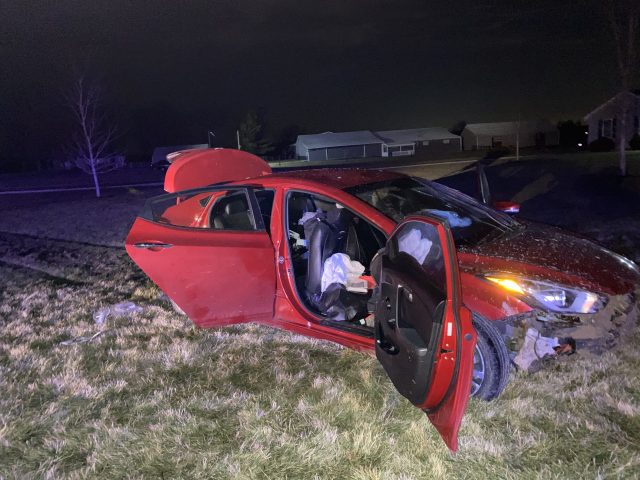 Pickaway County- At approximately 11:01 pm a single vehicle injury crash occurred on London Road, between Burro and Federal in Pickaway County. One occupant inside the vehicle was injured serious enough to be flown to Grant Medical Center in Columbus and the other occupant was taken by ambulance.
Slide left or right for more photos
According to Pickaway County Sheriff the 2016 Hyundai Elantra was heading southbound on London Road when the vehicle went off the right side of the road. When the car left the roadway it struck a deep ditch at a high rate of speed went airborne for abound 15 feet. It landed in a yard where it came to rest. When sheriff arrived on the scene Jackie Piper, 44 of Columbus Ohio was outside the car injured, his passenger, Heather Blanton, 33 Orient was still inside the car. Blantons injuries were serious enough that sheriffs requested a medical helicopter for transportation to Grant in Columbus. Piper was transported by ambulance to Grant in Columbus.
Inside the vehicle police found multiple knives, stun guns and whips. Police did also find a half bottle of Absolute Vodka and a prescription medicine that did not belong to either occupant.
The cause of the accident is still under investation, the driver was charged with failure to control. Sheriff did not suspect alcohol to be a cause.