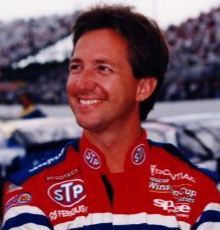 Nascar News- Nascar driver John Andretti has died after losing his battle with cancer.
The announcement of his death came 3 years after Andretti was diagnosed with colon cancer.
Andretti was a racer, driving in Nascar and the Indy open wheel series. He was the first driver to ever compete in the Coca-cola 600 and Indianapolis 500 double header.
John Andretti leaves behind his wife, Nancy, and children Jarrett, Olivia and Amelia.

Photo credit to Colton Herta