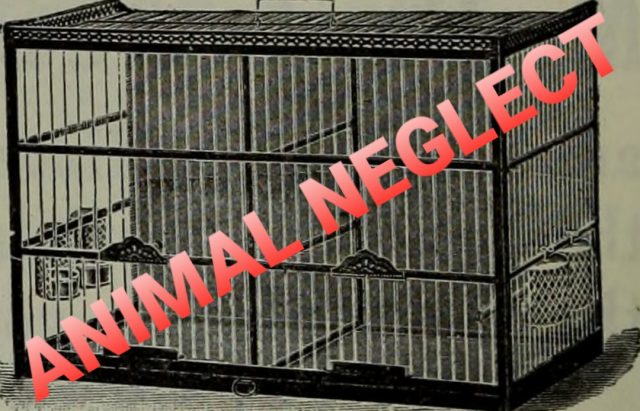 Logan OH- On the night of February 25th, Logan Police were dispatched to an apartment on North Spring Street in the city. The call was in reference to the possible abuse and neglect of two canines.
Officers arrived on scene and found two deceased canines, both pitbull mixed breed, that were locked in metal cages inside the apartment. In the report, the responding officer is quoted in saying that "in his opinion, the dogs appeared to have suffered a great deal".
While on scene, the officer spoke to the resident who was home at the time and he told officers that he had tried to feed the dogs but could not do it alone. Logan Police wrote their report and then notified the Hocking County Sheriff's Chief Dog Warden, Deputy David Wright to continue the investigation.
Hocking County Sheriff's Chief Dog Warden completed his investigation and concluded that the dogs deaths were caused by neglect. When Deputy Wright arrived on scene, he located one of the deceased canines in a metal cage in the living room and the 2nd deceased canine was found in a metal cage in the kitchen area.
Neither canine had any water in the cages and the deputy could not validate if the small amount of dried food was there before the deaths or staged after. The cages also contained a minimal amount of feces or fluid.
Speaking to the occupant of the apartment and owner of the canines, the warden asked why the dogs hadn't been disposed of and he claimed the apartment building was surrounded by concrete and thus nowhere to bury them.
According to the Hocking County Chief Dog Warden, charges of neglect, failing to dispose of the dead canine corpses and also failure to have dog registration tags have been sent to the Hocking County Prosecutors office.
This is a developing story and after official charges are filed and an arrest is made, we will update this story with the identity of the accused.