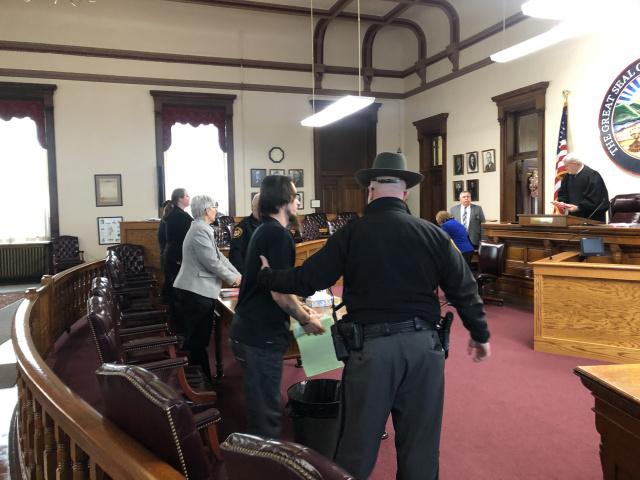 CIRCLEVILLE – Jury has convicted Jvon Stapleton of 41 of 42 counts of sex crimes against minors and Judge Kneece has sentenced Stapleton to 32 1/2 years plus 5 years community control after exiting prison.  Stapleton was convicted of 19 counts of Pandering Obscenity involving a minor, (18 months each F4), 19 counts of Illegal use of a minor in nudity oriented material, (18 months each F4), 3 counts Disseminating matter harmful of juvenile (F5 12 months).
Stapleton was already convicted of sex crimes against children twice before.  According to court information started a relationship with a 14 year old just months after his last prison sentence for similar crimes against children.
Stapleton was already sentenced to lifetime of registration sex offender he now after release will have to register every 90 days for life.

A Statement by Circleville Police department:
This afternoon the Pickaway County Common Pleas Court jury delivered a conviction of 41 felony counts on Jvon Stapleton for sex crimes mainly involving child pornography. He was sentenced to 32 ½ years in prison and 4 ½ years post release control. Upon release, he will be required to register as a Tier III sex offender for the remainder of his natural life.
This verdict finalizes an extensive investigation by Det. Daniel Maher Jr. of the Circleville Police Department. Det. Maher is a task force officer of the Franklin County ICAC (Internet Crimes Against Children) as well as being affiliated with the US Secret Service and credentialed by the US Marshals.
Chief Shawn Baer stated he is extremely pleased with the verdict. "Criminals such as thishave no place in our community and we will continue to prosecute these offenders to the fullest extent of the law."