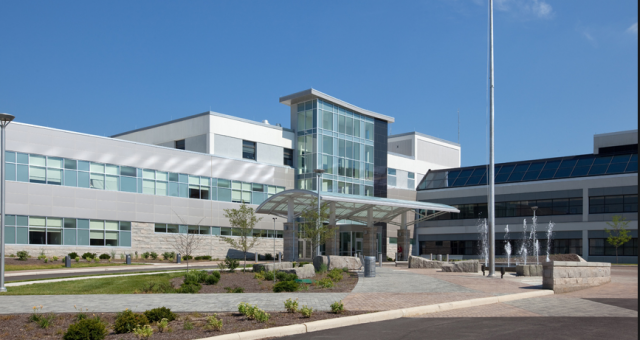 CHILLICOTHE – Update, we are updating our report on a explosion that happened at Adena yesterday. As per our report, a press release from Adena was sent to us on the incident. Heres the first report and the press release at the bottom so you can see the full report of what happened and what was reported as accurate.   Police and Fire are rushing to Adena located at 272 Hospital Road for the report of an explosion. According to dispatch white smoke was seen after an explosion by the pavilion located at 272 Hospital road around 4:40 pm one April 29, 2020. Police said the explosion was liquid helium container that caused noise. Helium is transported in liquid form under pressure but is not flammable.
A employee made a report on the Sciotopsot that witnessed the situation.

Updates 1, incident clear at 4:59 pm
Update 2: A press release from Adena on the incident, "Good morning. Thanks for your patience while I looked into this for you. In regards to what happened, an MRI machine in our Health Pavilion building overheated and popped a valve releasing liquid Helium out of the exhaust pipe. This is a safety measure to prevent a fire. Everything worked as it should have. The vapor from the liquid Helium was the "smoke" that was seen coming from the building and the "explosion" sound was the pressure from the valve releasing the liquid helium. The building was evacuated as a precautionary measure.
The Green and Springfield Township Fire/EMS, and Ross Country Sheriff all responded to the scene. Everyone was informed of the situation, there was no, fire, property damage or injury to anyone and the situation was all cleared in under 35 minutes from the time reported."
Heres a great article on how MRI coolant systems work: https://blog.se.com/healthcare/2018/03/23/mri-machine-cooling-reliability-patient-satisfaction/