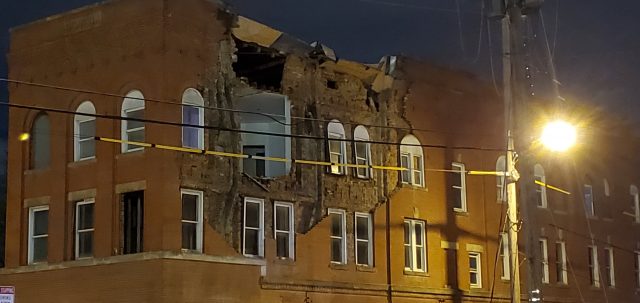 COLUMBUS – A downtown building has crumbled after storms swept through the area around 7 pm tonight.



Matthew 25:35 Ministry has taken some structural damage after weather has blown a large portion of the church onto West Main Street (westbound only at this time 10:25pm) shutting down the major road through downtown Columbus. The church is located at 674 West Broad Street, along with South Grubb street that is completely closed.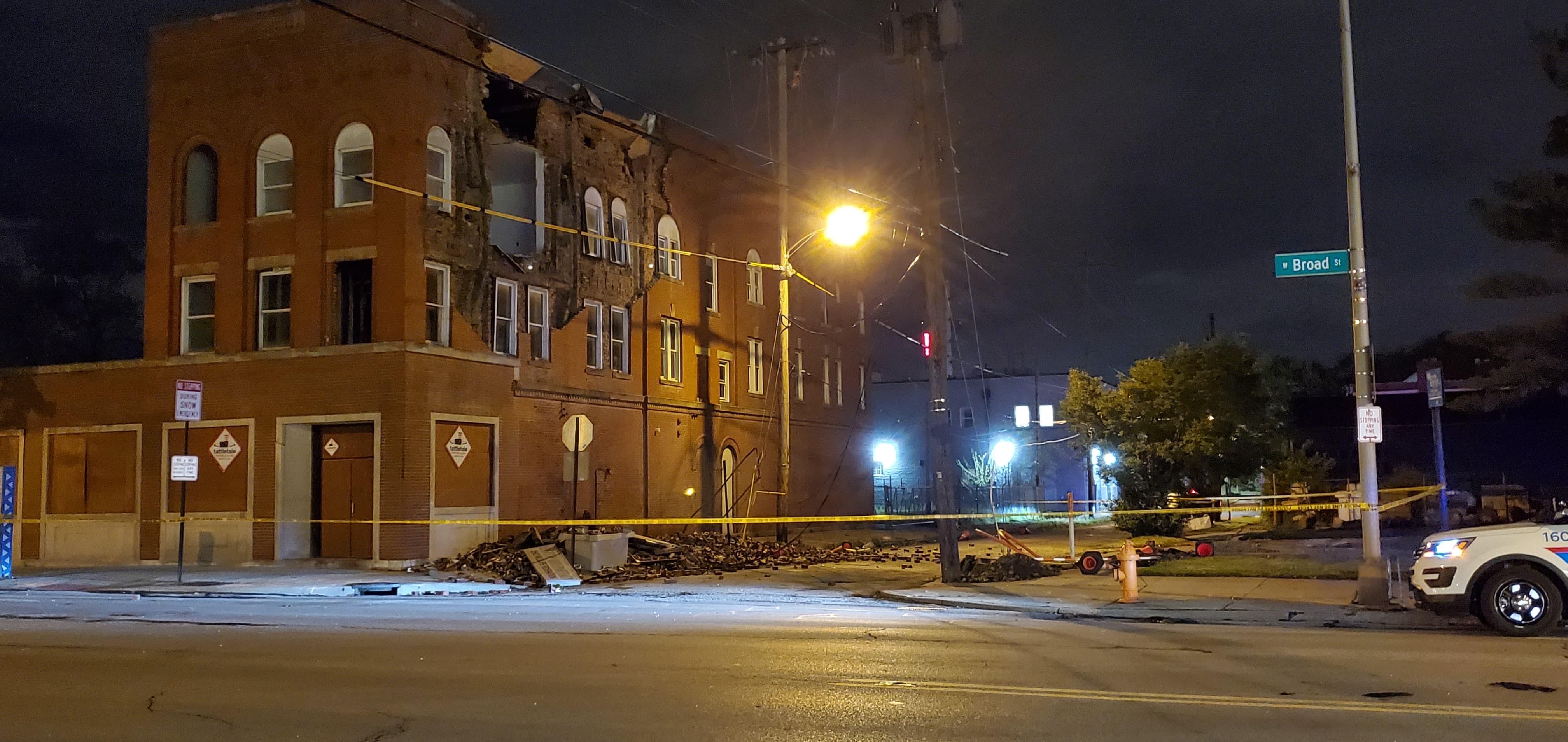 Police are on the scene and the area were the debris has been roped off for now, while they wait on a cleaning crew to come remove the wall debris.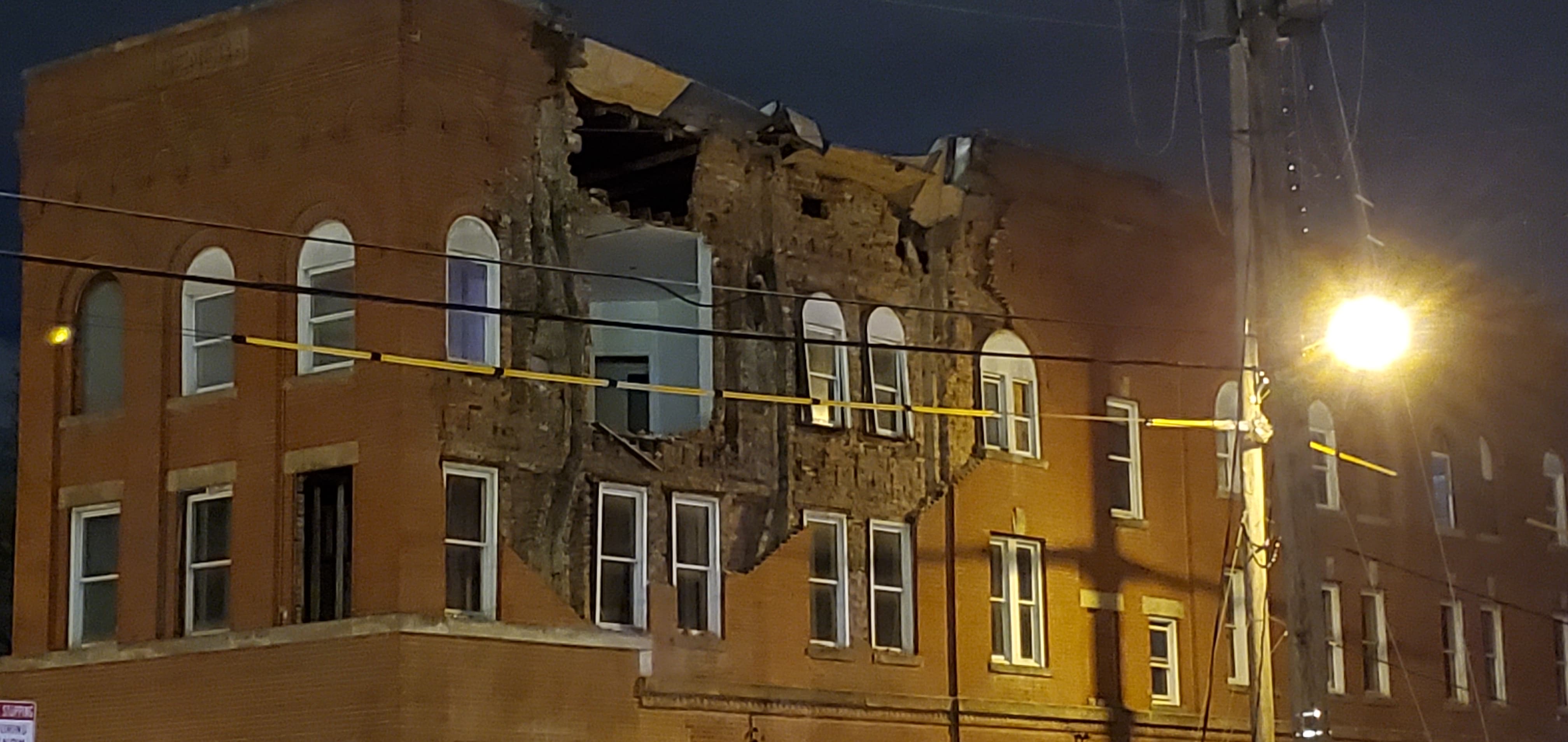 Columbus Police, said that wind was so heavy in the area earlier tonight that full size dumpsters were blown around. The roadway will be closed indefinitely until a structural inspection can be done to deem the building safe. This wasn't the only building in the area that was damaged by winds. Power lines in the area are also down."