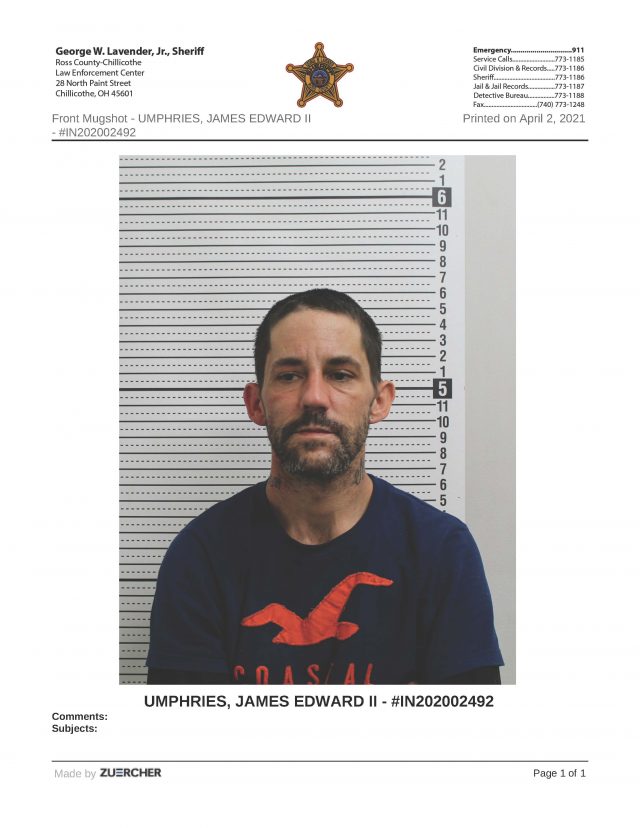 CHILLICOHTE – Ross Sheriff department is warning the public that an inmate has escaped and is on the loose
At approximately 2:15pm today, Mr. James E. Umphries II walked away from his work detail on the east side of Chillicothe. Mr. Umphries is currently serving a sentence on misdemeanor charges out of the Chillicothe Municipal Court. He was last seen wearing blue denim pants, blue jacket, brown shirt and brown boots. Mr. Umphries is a white male with brown hair, 5'6″ tall and approximately 160lbs. Please refer to mugshot attached.
Anyone with any information, please call the Ross County Sheriff's Office at 740-773-1185.