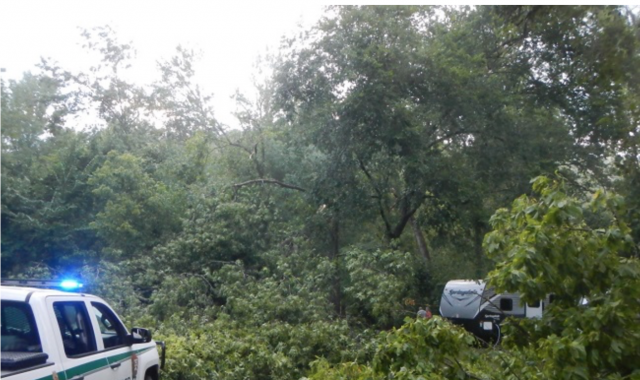 PIKE COUNTY – Pike County Sheriff Charles S. Reader reports that his office is conducting a homicide investigation near Buchanan Road and Trego Road in Pike County.
The call came into the Sheriff's dispatch center shortly before 3 p.m. on Monday, April 22, after being discovered by three mushroom hunters.
Deputies, detectives, and the Sheriff immediately responded to the scene and secured the area. Once on scene, the Sheriff's office found a large bag containing decomposed remains just a few yards off the roadway; the county coroner arrived on scene and confirmed the remains to be human.
The Sheriff requested the assistance of Ohio BCI to process and collect evidence from the scene. The Sheriff's office is handling the investigation. The body will be transported by the Pike County Coroner to Montgomery County for an autopsy. The Sheriff and his investigators will attend the autopsy in Montgomery County when it is conducted this week.
Sheriff Reader has not confirmed the identity of the person as 36 year old missing man Shane Walls of Pike County.  Wall was last seen on 5 months ago on December 9, 2018, and was reported missing on February 19.
The Sheriff asks if anyone has any information on Walls death to please contact police at 740-947-2111