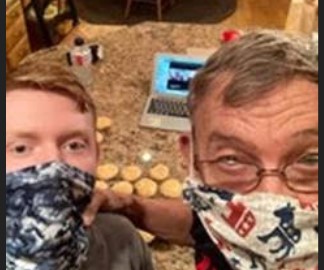 Fairfield County – Fairfield County resident Ken Culver has been named "Big of the Year" by the state of Ohio's Big Brothers Big Sisters program.
Ken has been a big brother to his little, Seth, since 2013. Ken's impact on Seth has been so profound that Seth is now a big brother through BBBS's school-based mentoring program.
However, Ken's support of BBBS does not stop there. Ken and Seth have testified at the Ohio statehouse together in support of mentorship funding, Ken has been a member of the agency's board of directors and even stepped in as interim CEO when the agency was between leaders. He continues to be a record-breaking fundraiser for the organization's annual Bowl for Kids' Sake each year, while also volunteering for countless other community organizations and causes.  In 2014, BBBS of Fairfield County awarded Ken with the Phil Mackie Award honoring him as a champion for children in our community, and he received the Fairfield County Big of the Year in 2019.
"I cannot think of anyone more deserving of this award than Ken," said Jolyn Pugh, Executive Director of Big Brothers Big Sisters of Fairfield County. "He is the epitome of what a servant leader, mentor and volunteer should be. He has made a profound impact on me, our county's Big Brothers Big Sisters program, and most of all, his little, Seth. He brings an incredible capacity for sharing our mission in ways that benefit not only his match but the lives of all of the children we serve in our agency," said Pugh.