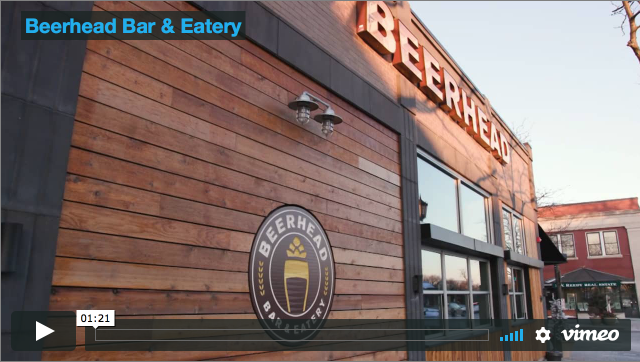 COLUMBUS –  The American craft beer bar franchise, Beerhead Bar & Eatery, is rapidly expanding its presence in Ohio with three new locations. The brand has signed franchise agreements to open stores in Avon, Concord Township and Columbus with projections to open in 2019.

The new locations will be owned and operated by Aaron Rasmussen, Jim Maclellan and Eric Engelke of Three 30 Ventures LLC. The group was introduced to Beerhead Bar & Eatery after exploring franchise opportunities in the hospitality industry. The uniqueness of the Beerhead concept stood out as a great opportunity for their venture and they quickly moved forward with area development agreements for their first three stores. The Avon location, located at 1813 Nagle Rd, will be the first to open in the spring of 2019. The Concord Township location will quickly follow in the early summer located at 8023 Crile Rd. and the Columbus location is projected to open in October at 250 Civic Dr.

Beerhead Bar & Eatery from Kinzie Street Studios on Vimeo.
"We were immediately drawn to the distinct franchise opportunity of Beerhead Bar & Eatery and we are looking forward to bringing three locations to Ohio" said Rasmussen. "We've seen the success of the Cleveland Flats locations and we believe its unique vibe and impressive offerings of beer and food will continue to be a hit."

In a relaxed, fun atmosphere, Beerhead aims to expose guests to a seemingly infinite world of American craft beers and spirits, including selections from around the world, served by a highly trained and knowledgeable staff. Beerhead will feature hundreds of local and American craft beer choices in its wide selection, as well as lunch and dinner casual dining.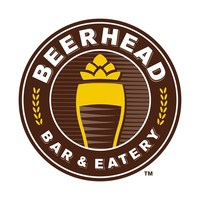 Beerhead currently has seven locations and is rapidly expanding in craft beer rich regions of the Midwest including Illinois, Michigan, Indiana, Wisconsin, Ohio, Pennsylvania and surrounding areas. The appealing new concept design of Beerhead and the thoughtful simplicity of the business model allows franchisees to streamline operations. The brand estimates it will open 30 stores over the next four years.
Additional information regarding Beerhead franchising opportunities can be found at http://beerheadbar.com/franchising.
About Beerhead Bar & Eatery

Founded in 2012 under the original name of The Beer Market, Beerhead is an emerging American craft beer bar that marries the appeal of offering a rotating selection of more than 400 brands of locally and regionally brewed beer, wine, and other locally sourced beverages and food offerings in a contemporary, yet timeless atmosphere complete with live music and communal tables. Beerhead began franchising in 2015 in an effort to expand its favorite local beer bar vibe to other communities, breweries and distilleries. For more information, visit http://beerheadbar.com. To learn more about franchising opportunities, visit http://beerheadbar.com/franchising.
Media Contact: Rachel Shaykin, Fishman Public Relations, rshaykin@fishmanpr.com or 847-945-1300
SOURCE Beerhead Bar & Eatery