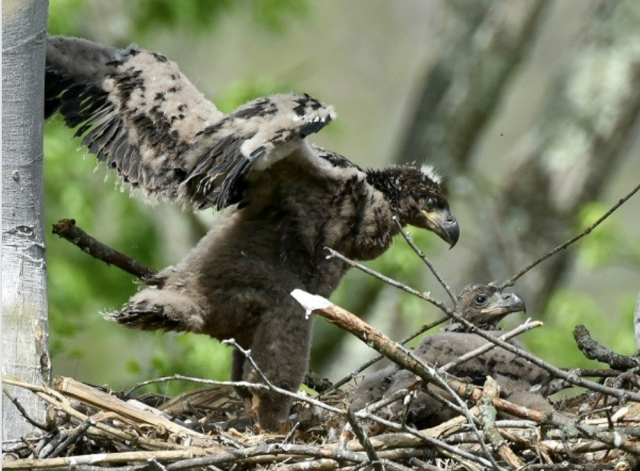 OHIO – Ohio Division of Wildlife is reporting over 2,400 Eagle nests in Ohio after asking the community to report nest sightings in the area from February to March.



For the first time in eight years, the Ohio Department of Natural Resources (ODNR) Division of Wildlife is attempting to find every bald eagle nest in the Buckeye State and is asking citizen scientists to report their sightings of the national bird. Citizens are encouraged to report their sightings from February 1 to March 31, 2020.
Ohio Division of wildlife will have a full report after they finalize finding on Earth day on April 22, 2020.
The bald eagle was once an endangered species, with only four nesting pairs in Ohio in 1979. However, thanks to partnerships between the Division of Wildlife, Ohio zoos, wildlife rehabilitation facilities, and concerned landowners, its population increased. The bald eagle was removed from the federal list of threatened and endangered species in 2007 and from Ohio's list in 2012.
Bald eagles in Ohio typically lay eggs and incubate in February and March. Young eagles leave the nest about three months later, usually in June. The birds nest in large trees such as sycamores, oaks, and cottonwoods near large bodies of water. Fish and carrion are preferred foods.
Commonly Eagles have one to three eggs per year and in some occasions four, with 2,400 possible nests we could see the Eagle population grow thousands this year.