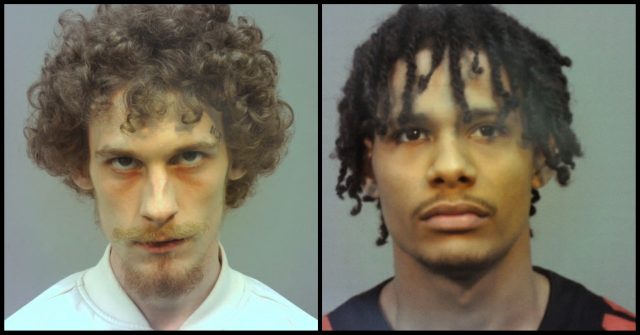 Athens County OH- On Sunday, May 17th, 2020 at approximately 6:30pm, The Athens County Sheriff's Office was called to 15 W. Madison Street in Glouster, to assist Glouster Police Department who was attempting to apprehend a male whom had just fled from Officer Johnson inside that residence.
The suspect had an active felony warrant and was also an armed robbery suspect, both in Franklin County It was determined that there were four individuals inside the residence. Units quickly cleared nearby apartments as dispatchers attempted to locate phone numbers for those individuals inside.
Chief Nagucki was able to reach a resident via phone and after a brief conversation, two individuals safely exited the residence. At that time, the two males remaining inside barricaded the front entrance with a various household items, such as a refrigerator, beds, and tables.
The Athens County SRT was called to the scene around 8:30pm. After approximately 45 minutes of continued PA negotiations, tear gas was deployed inside the residence, at which time, units were able to force open the door allowing the suspects to exit.
Deshawn Briggs, of 321 S. Warren Avenue, Columbus, Ohio and Seth Leimgruber, of 2120 Radnor Avenue, also from Columbus, were arrested and charged with two
counts each of kidnapping and transported to SEORJ without further incident.
Sheriff Smith states "Law enforcement agencies in Athens County will continuously and collaboratively work to make our communities a safer place to live and will never stop doing so."Glouster Police Chief Ryan Nagucki states "The citizens of Glouster are ours to protect and I want to send a strong message to folks coming into Athens County, this is no place for you to come and hide. We will continue to work tirelessly to protect