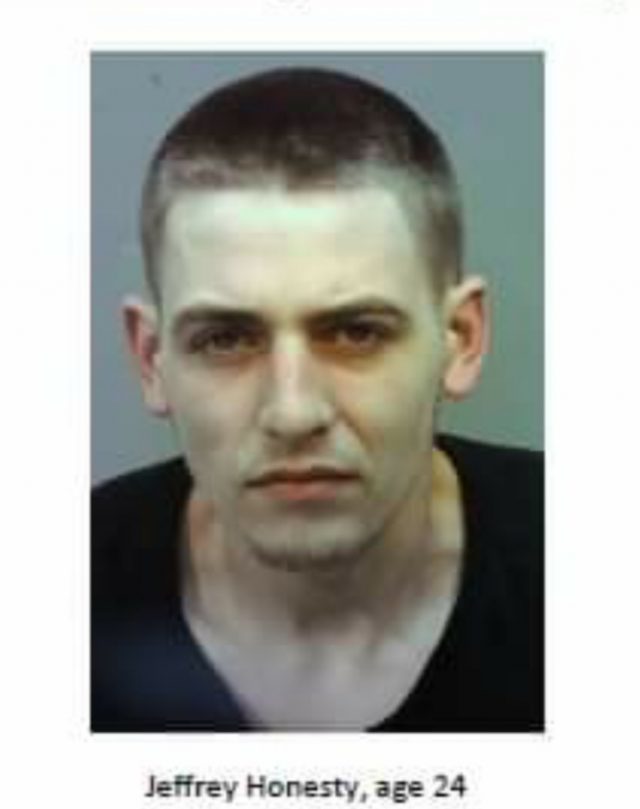 Athens County OH- On March 14, 2020 the Athens County Sheriff's Office responded to New England Road in Stewart for a report of a person discharging a firearm from a vehicle in the direction of a residence.
The victim stated a brown Chevy car stopped in front of his residence, and when he went to see what the driver wanted, the vehicle left the scene. He further stated that vehicle came back three different times and fired three shots towards him from the vehicle before fleeing. The original complainant stated he could not see the driver but did know the owner of the vehicle. A separate witness, however, was able to identify the driver.
Deputies searched the roadway and driveway in front of the residence for any shell casings and did not locate any physical evidence of a shooting.
At this time, deputies responded to Broadwell Street in Stewart to make contact with the suspected driver of the vehicle. Jeffrey Honesty, age 24, of Stewart, did willingly provide a statement to deputies and consent to a search of his vehicle and residence. Honesty admitted to firing rounds from his vehicle toward an unknown person. During a search of the vehicle, deputies located two shell casings and one live round on the back seat. Deputies also recovered a 9mm handgun from the residence. Multiple live rounds were located in the magazine of the firearm.
No persons were injured as a result of the incident. Honesty was placed under arrest for Felonious Assault (F2), Weapons Under Disability (F3), and Improperly Handling of a Firearm in a Motor Vehicle (F4). During a search incident to his arrest, Honesty was also found to be in possession of suspected Suboxone, which will be sent to BCI for testing.
On March 16, 2020, Honesty appeared via video arraignment before Municipal Court. His bond was set at $100,000.