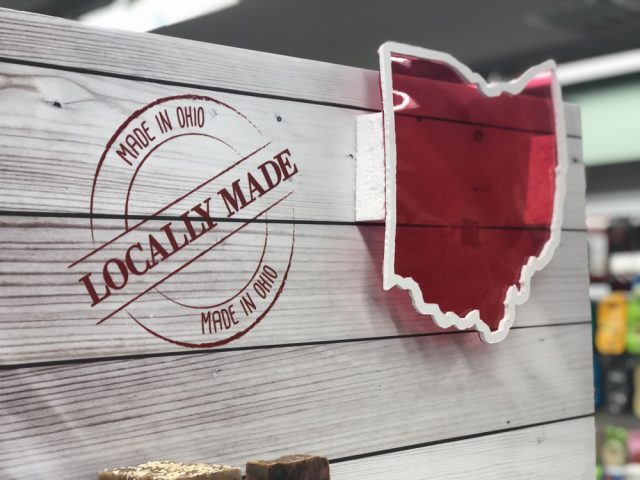 ASHVILLE – The Circleville and Ashville Apothocary offer a space where locally owned and locally made vendors can showcase their wares.  The "Locally Made" section will offers an array of different local wares from different vendors in the area.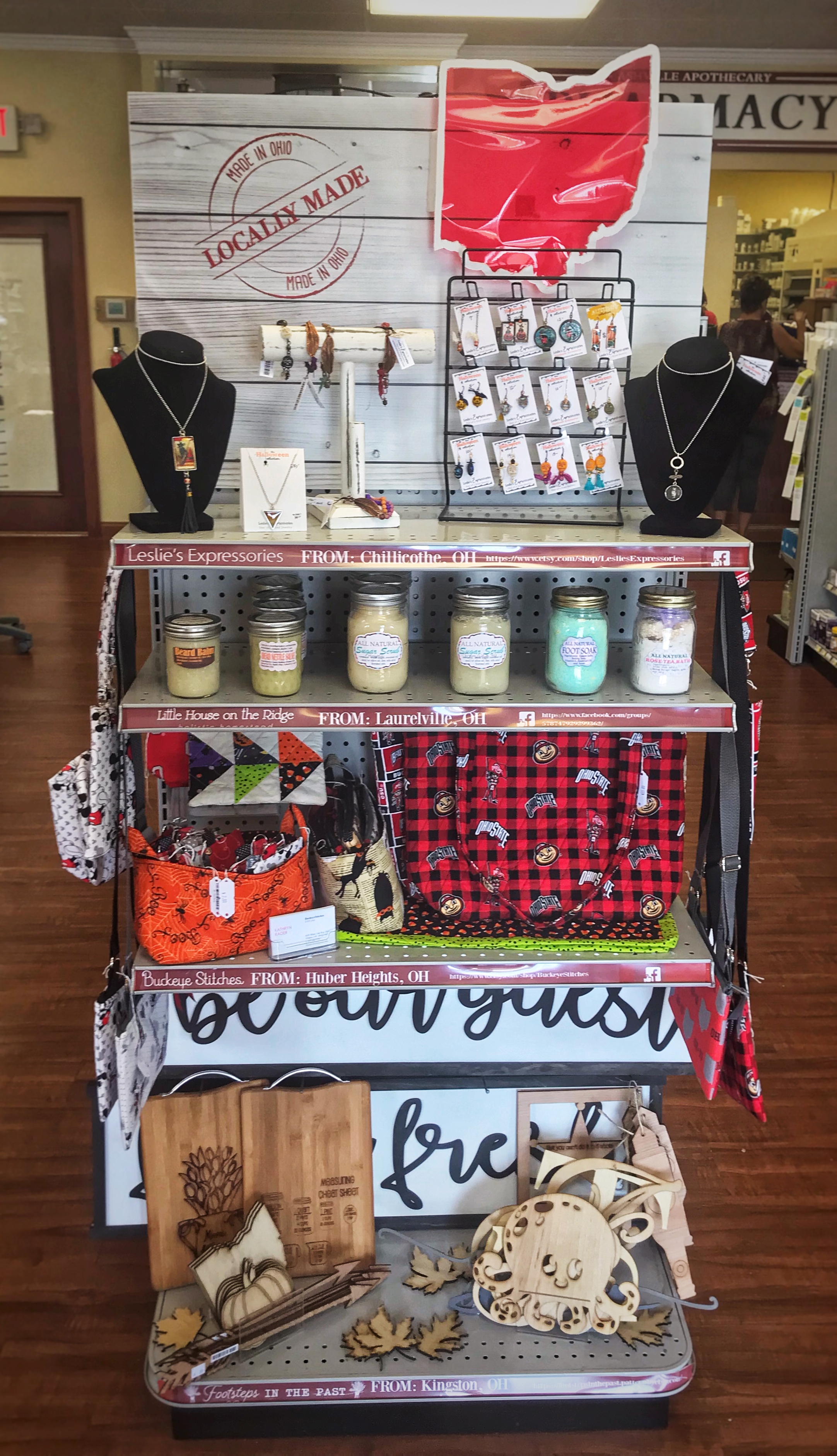 "We were looking to start interacting with our local Ashville and Circleville communities more. Of course, we always try to participate in health fairs and informational events but those come maybe once or twice every two months. There's nothing really continual. After noticing more local sections pop up in supermarkets, though, we thought maybe we could also start carrying locally made products. This way we get to help promote other native businesses and also interact more with our local community," said Ashville Apothocary.
The Apothocary has opened the Locally Made second in both locations, 3400 State Route 752 in Ashville and 1200 North Court Street in Circleville. Four vendors with different wares are chosen to host on their shelves for four months only to give other local merchants the opportunity for customers to experience others goods.  The Vendors in for the next for months are: 
Leslie's Expressories – From Chillicothe, OH; Leslie makes artistic, one-of-a-kind, handmade jewelry. Whether using vintage images or geniune metals, her items are sure to catch anyone's attention, including yours.
Check out more of her work on Etsy!: https://www.etsy.com/shop/lesliesexpressories
Slide left or right for more Photos! 
Little House on the Ridge : Holistic Homestead – From Laurelville, OH; Jennifer makes a wide range of all-natural products. From a Pumpkin Sugar Scrub to a Rose Tea Bath her products will be sure to help keep you happy, clean, and relaxed.
Check out her Facebook page today!:
https://www.facebook.com/groups/578747929299362/
Slide left or right for more Photos! 
Buckeyestitches – From Huber Heights, OH; Kathryn makes wonderfully crafted totes, bags, purses and more! Made in a smoke and pet free environment, you can be sure that all of her products are made with care and attention.
Check out her Etsy shop today!:
https://www.etsy.com/shop/BuckeyeStitches
Slide left or right for more Photos! 
Footsteps in the Past – From Kingston, OH; This husband and wife team offers custom wood signs and laser engraved items. With three specialized laser engravers, they can craft anything from wood or glass!
Take a look at their website to see more of their work!:
https://footstepsinthepast.patternbyetsy.com/
Slide left or right for more Photos! 
"To our customers, please remember, these vendors will only be here for 4 months. So make sure to show your support and love in store before the end of January!"