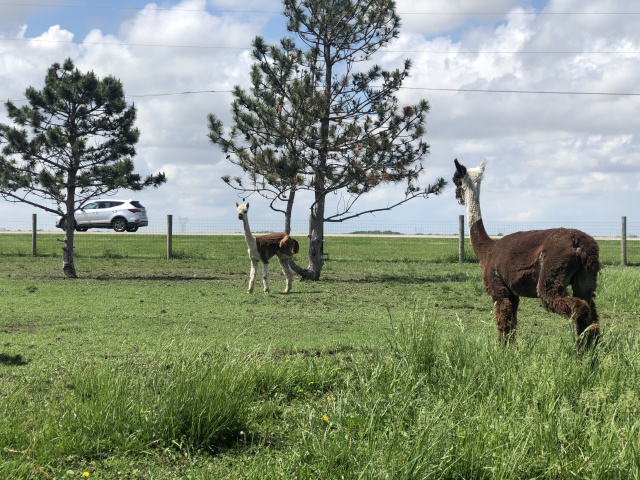 PICKAWAY – Located just outside of Williamsport A & R Alpaca Farm is the 3rd largest Alpaca farm in the state with 119 Alpaca, and growing every day with about a quarter of the herd pregnant with babies.  This past weekend May 19 and 20 was the shearing day for the farm, harvesting the wool fibers from the animals.  "This is the best time to sheer them, said Robin owner of A & R Alpaca Farm, "The spend about 90 percent of their time outside during the winter because their coats are so thick and warm.  During the summer months before sheering, they hide in the barn in front of the fans to keep cool."

Alpaca wool fibers are the primary product the farm produces.  The wool fibers from preferred animals can fetch 5 dollars an ounce, and Alpaca can grow seven to ten pounds a year in wool.  The cost of the yarn alone can board an animal for the year.  Robin said, "We breed the animals to have tight crimping on the wool, that's the more preferred fibers.  There is about 20 different color Alpaca, and no color is preferred over another.  None of the fiber is unused we take the premium "firsts" the blanket that covers the majority of the animal and process it into yarn.  The seconds come from the neck, shoulder, and rump area and are used for dryer balls and teddy bears.  Lastly, the thirds collected from the legs and usually the dirtiest of the animal is used in stuffing. Wool fibers from Alpaca are preferred over sheep because it is not itchy and is hypoallergenic, its water resistant and with the crimping, its preferred for knitting."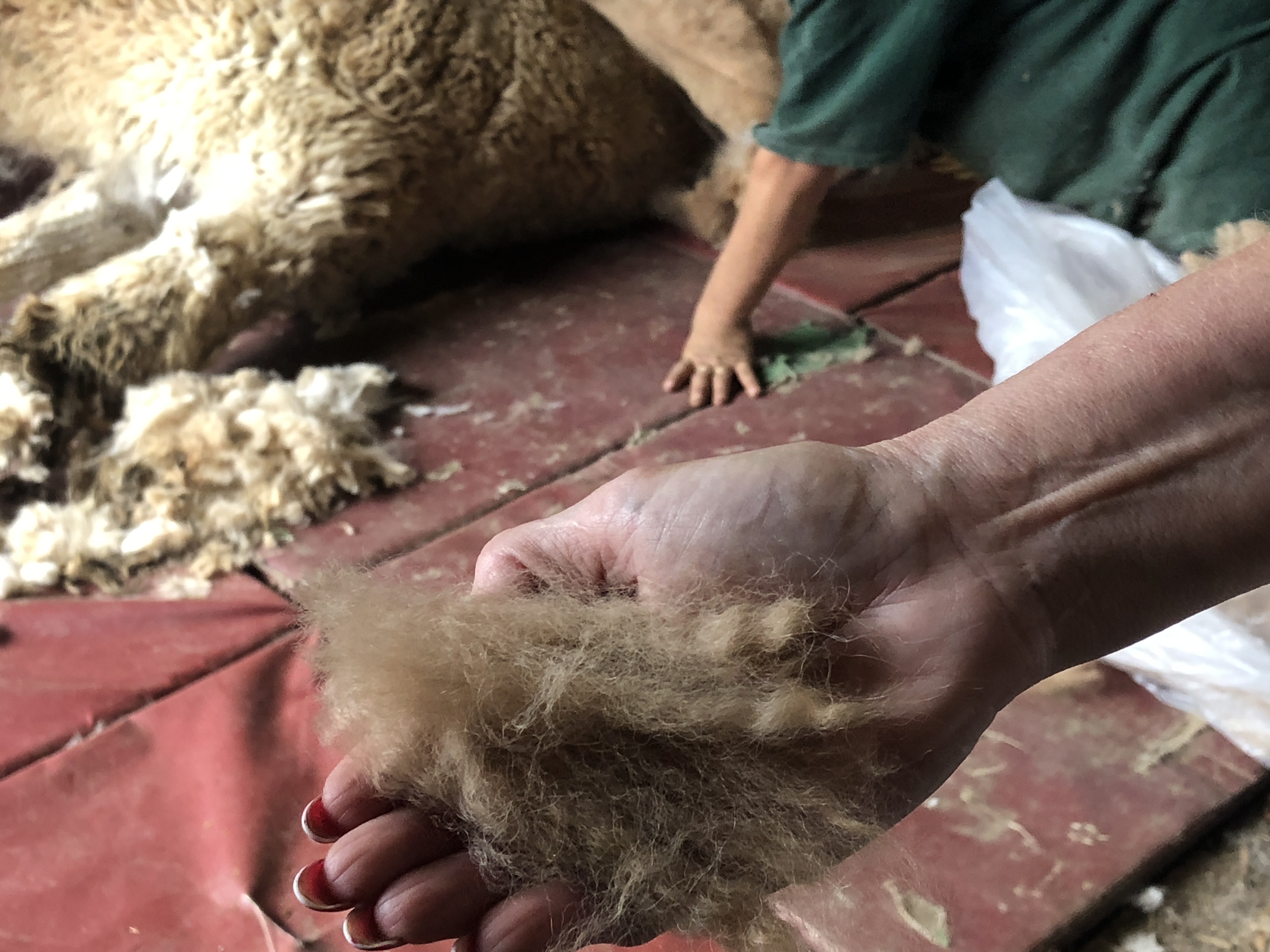 "They can get overheated and have issues, we also trim nails, teeth, and give them medication all at the same time, so it less stresses the alpaca.  "We use Tania Gellatly and Trevor they have sheared our alpacas for many years. They worked for Jerry Forstner of Magical Farms since early 1990. They are fast it takes them about three to five minutes per animal, and that's important to less stress the animal.  They can do about 80 animals in a day, and that's a lot.  Getting these heavy coats off the animals makes them happy, you can see them rolling around in the grass and enjoying the warmer weather."
The farm is also involved in the local 4H, "Very excited about all the 4-H kids interested in taking alpacas to the county fair. This weekend we leased 25 animals to the kids. It makes me feel good that our future generations are interested in these amazing animals. It especially makes me happy that my oldest grandson Maddox is taking an alpaca his first year in 4-H," said Robin.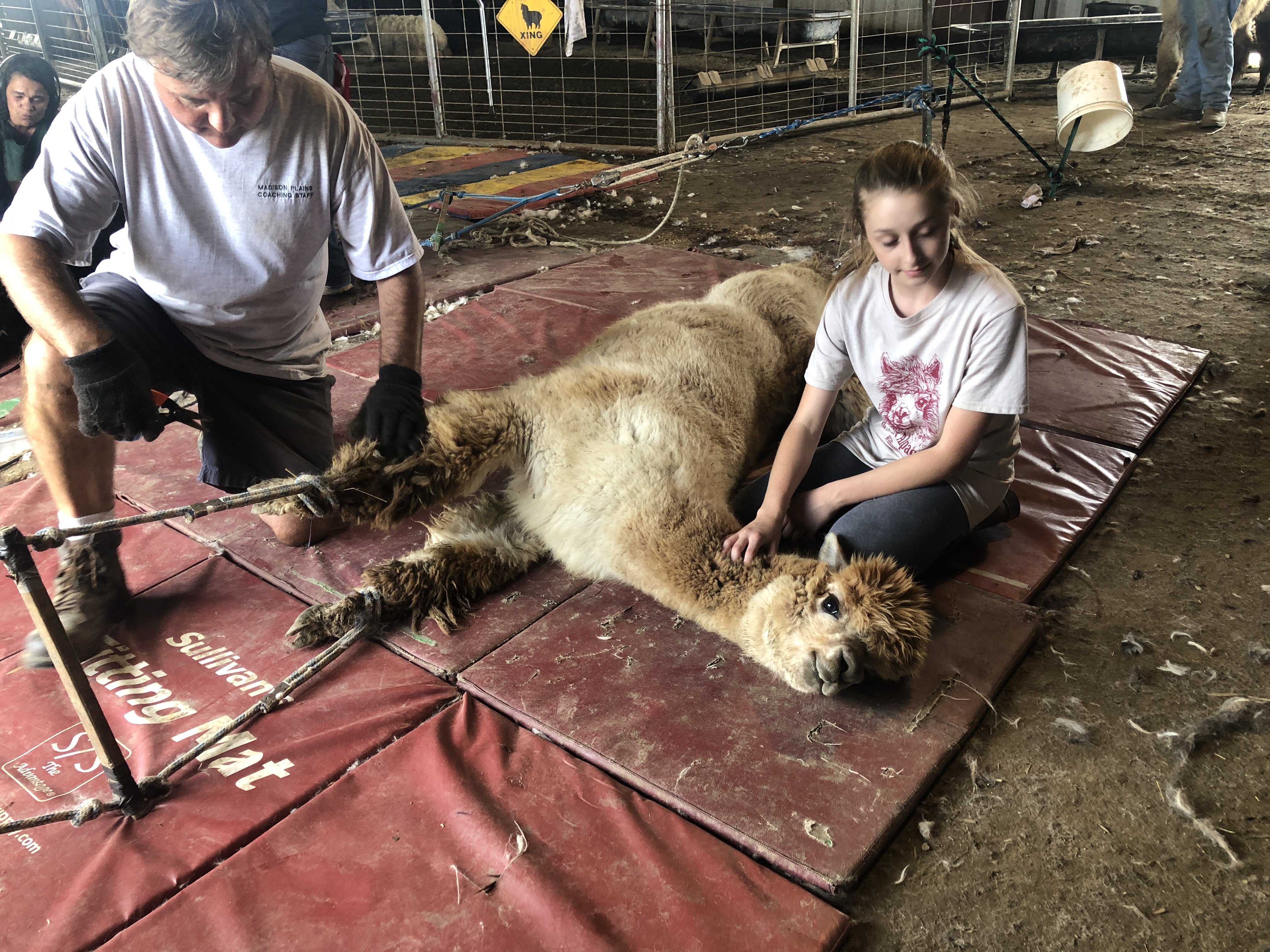 A & R Alpaca Farms is open year round located at 10981 US Highway 22
Williamsport, Ohio 43164 they have a gift shop where you can purchase alpaca items, jams and jellies, honey, and a few other goods.  If you're interested in alpacas, Robin would gladly show you around and give you an idea on how to raise a farm.