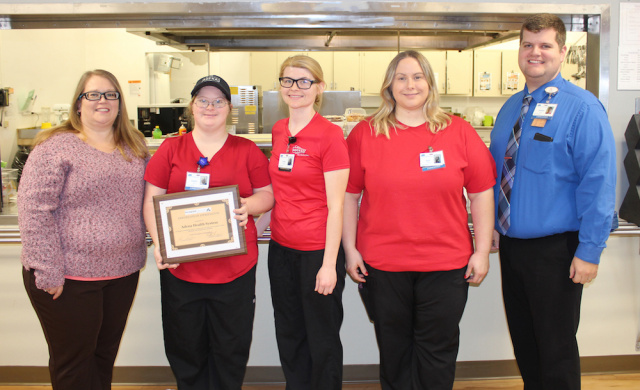 CHILLICOTHE (Dec. 6, 2018) – Adena Pike Medical Center (APMC), specifically its Nutrition Services Department, was recently recognized by the Pioneer Center for being an Outstanding Partner for its work with the organization's Employment Connections Program. As a part of the Ross County Board of Development Disabilities, the Pioneer Center works to improve the quality of life for individuals who have a developmental disability.
Through the Employment Connections Program, Adena hired Pioneer Center student Kaitlyn Brown in January 2018 as a Service Attendant in APMC's cafeteria. Adena is among twenty area businesses that work closely in the program with the Pioneer Center.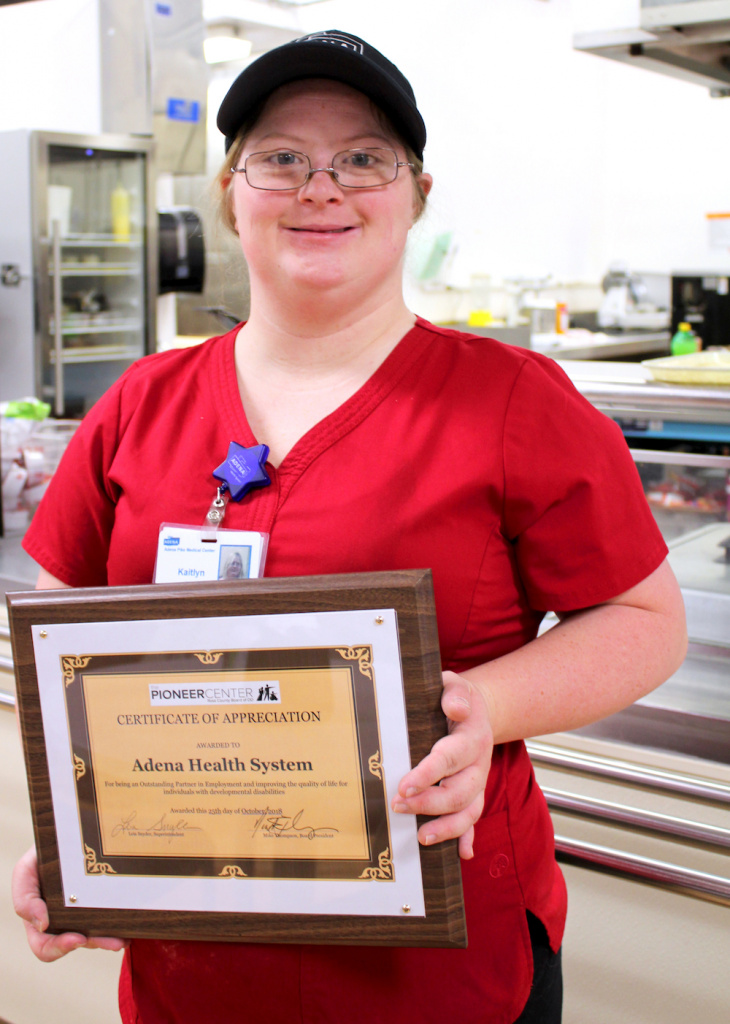 "We assist our individuals with life goals," said Art Nickels, Pioneer Center Employment Connections Coordinator. "One of those may be to find a job. To help with this we utilize agencies and coordinate with Opportunities for Ohioans with Disabilities. These agencies and service providers help students, like Kaitlyn, with applications, resumes, interviews, interest inventories and career discoveries."
Nickels added, "Beyond that we also work with these agencies to provide job coaching, ongoing supports such as transportation and job save services. After all this we continue to provide ongoing support for the rest of their life working with employers, like Adena, to help facilitate new trainings and ongoing support as needed."
As a Service Attendant, Kaitlyn assists with prepping and serving meals for patients, visitors and employees as well as stocking inventory and cleaning. She is also currently being trained to run the cash register.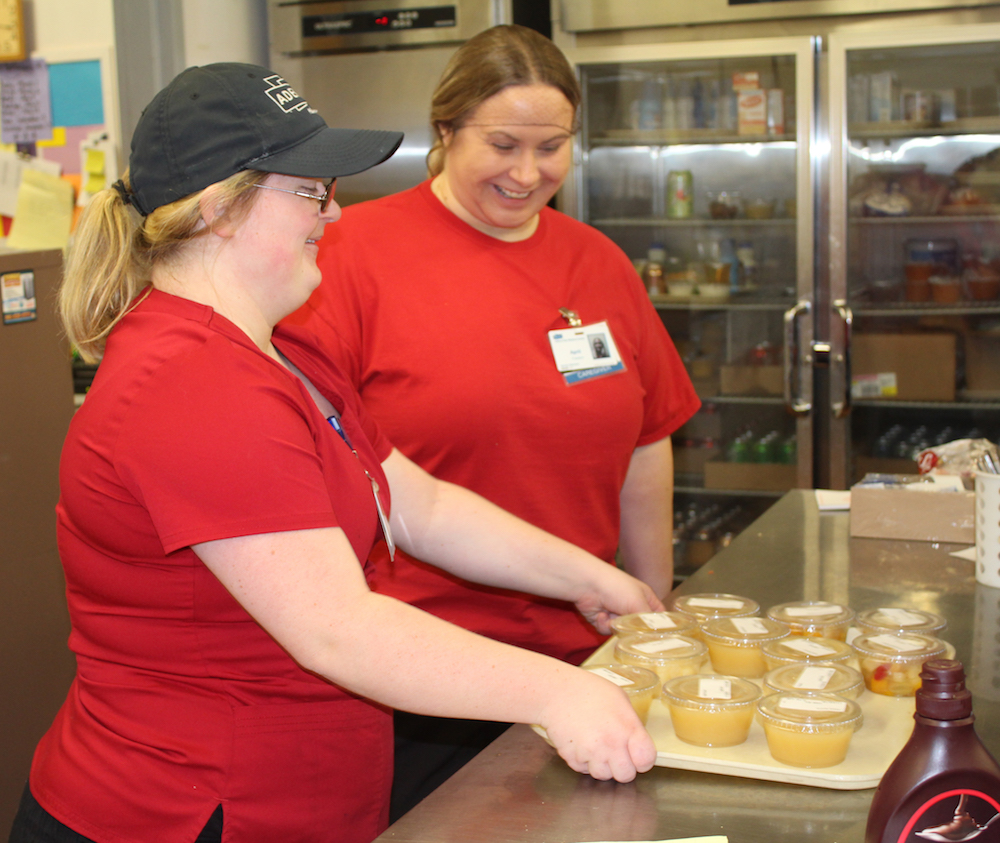 "Kaitlyn is our department sunshine and has been a breath of fresh air for all of us," said Heather Dalton, APMC Nutrition and Safety Manager. "She is always happy, cheerful and always smiling. She is constantly telling jokes and is a great asset to our team. Since adding Kaitlyn, we have seen an increase in the morale of our department. We are thankful for this award and recognition, but are even more appreciative of the experiences we have had since working with Kaitlyn. While this program gives us the opportunity to teach her, she is actually the one teaching us and we learn from her every day."