PICKAWAY – An accident occurred around 11:30 on Friday May 24, 2019 at the intersection of 104/22 in front of the Goody Nook Gas Station.
According to Police the Maroon Hyundai Sedan was heading Eastbound on 22 when the driver attempted to make a left hand turn onto 104 and failed to yield to on coming traffic.  The Sedan pulled infront of a Chevy Tahoe heading westbound on 22.  The impact happened in the middle of the intersection, but the Tahoe ended up leaving the roadway on the right side of Westbound 22.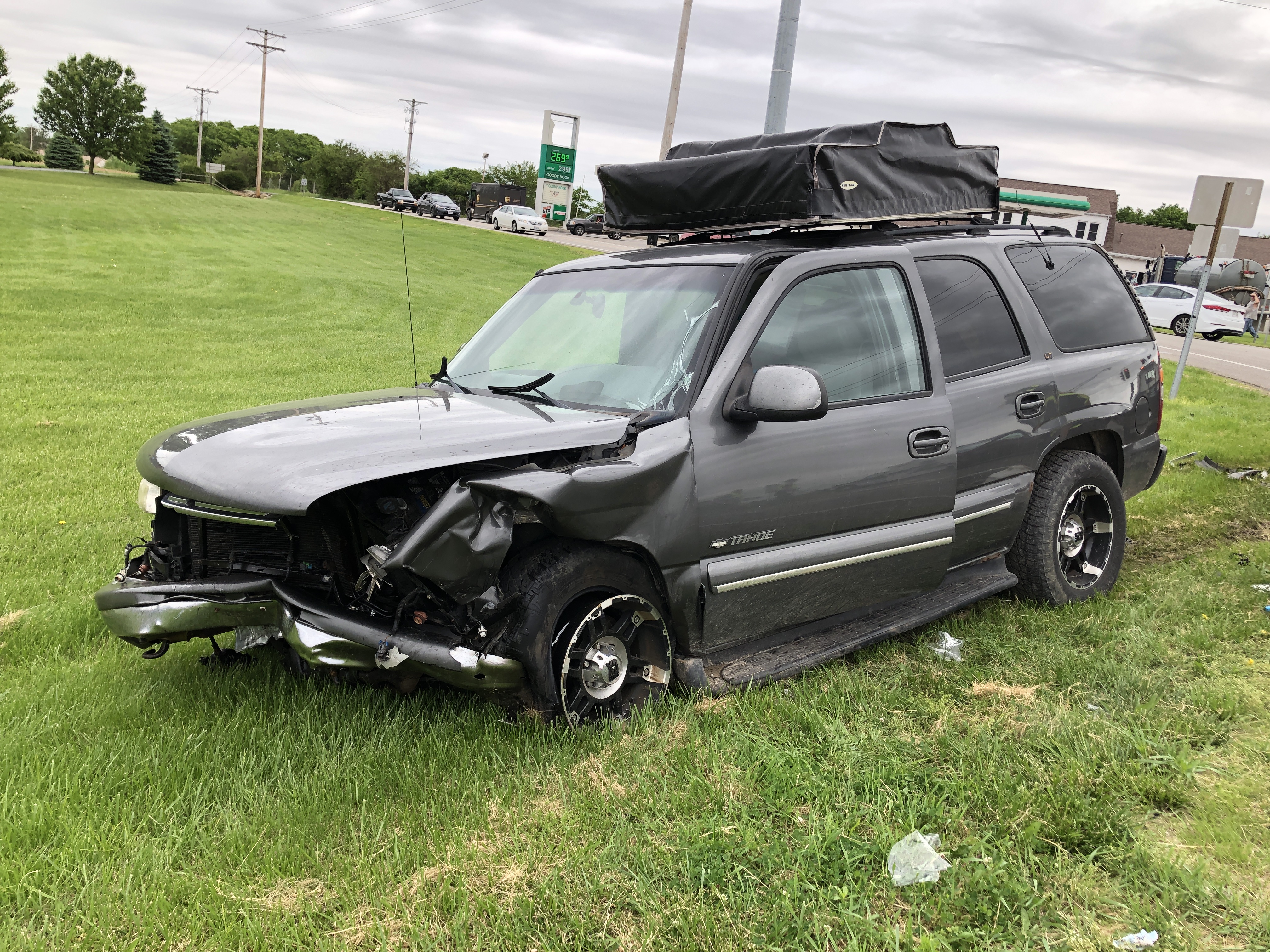 The driver of the Hyundai was severely injured and medical helicopter was called to transport her to Grant Hospital. Medflight out of Columbus responded and transported, no update on her conditions as of this post.  The Hyundai also has a occupant that was transported to local hospitals. The driver of the Chevy Tahoe was also transported also to local hospital.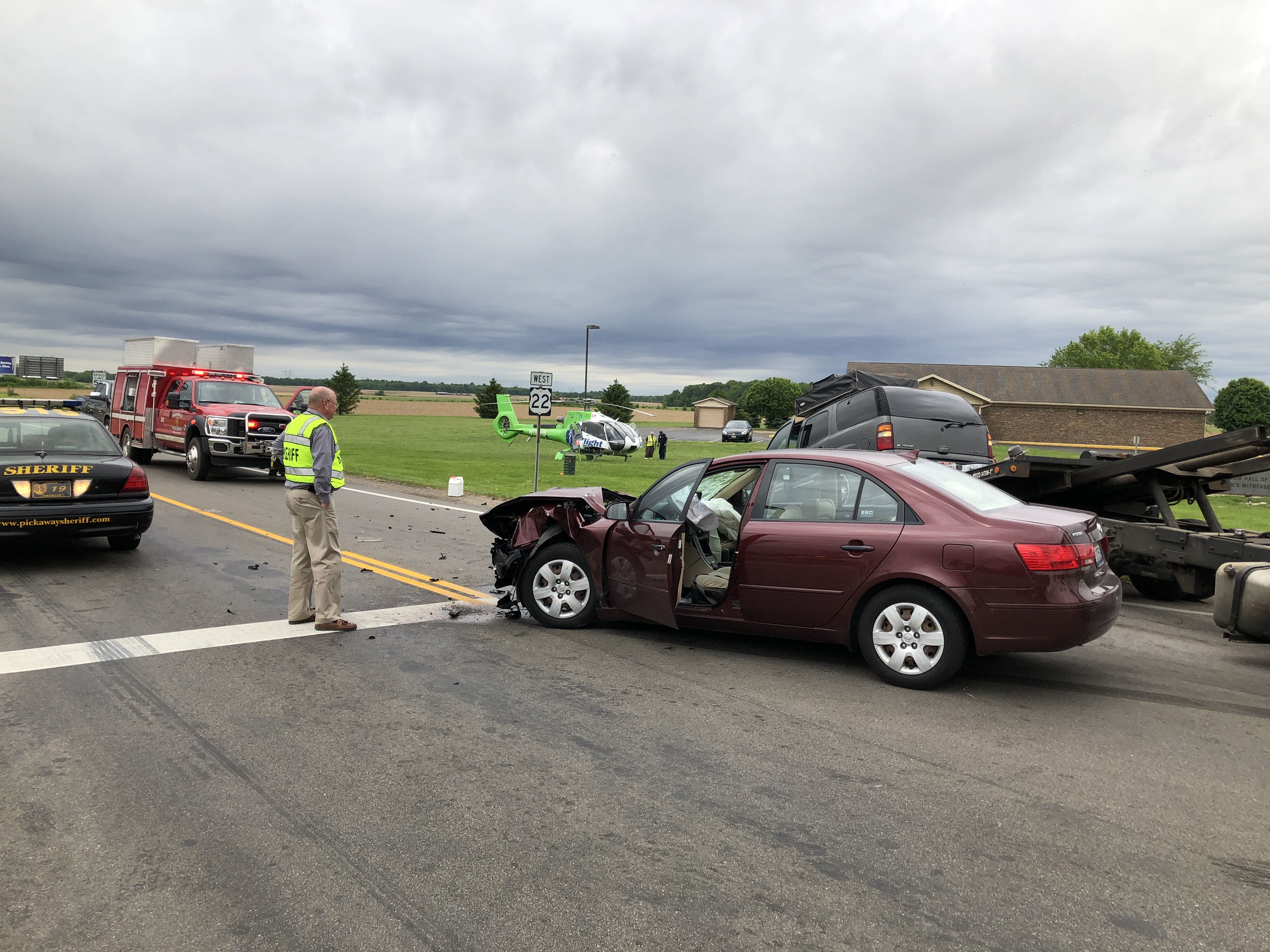 According to police all were wearing their seatbelts at time of crash.  Pickaway Township, Southwest Pickaway, Pickaway Sheriff, Ohio State Highway Patrol, Medflight, and Ohio Department of Transportation was on scene.