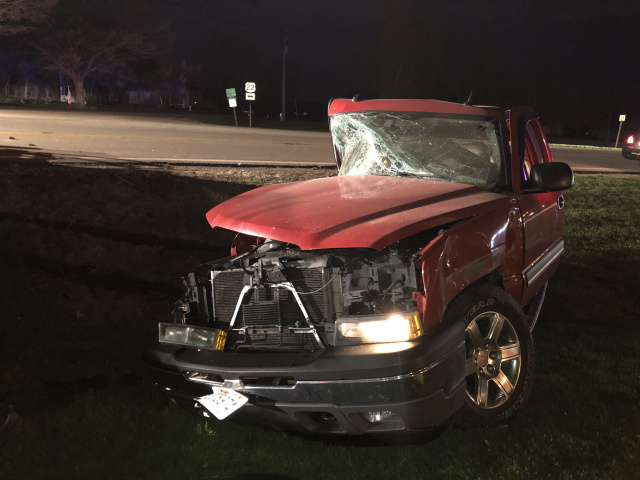 Fairfield – An accident occurred around 8:30 pm on April 17, 2019 when two vehicles collided at a high rate of speed at the 22 and 674 intersection in from of Buckeye Station on the Fairfield/Pickaway County line.
According to State Highway Patrol on Scene Leslie Newcome who was operating a Dodge Ram 3500 with trailer was driving Westbound on 22 when Ethan Gantner  who was driving the Red Chevy Z71, was traveling Eastbound on 22 when he attempted to turn left onto 674 and Newcome struck  Gantner in the righthand lane in a broadside collision.  This collision pushed both vehicles into the right hand birm of 22.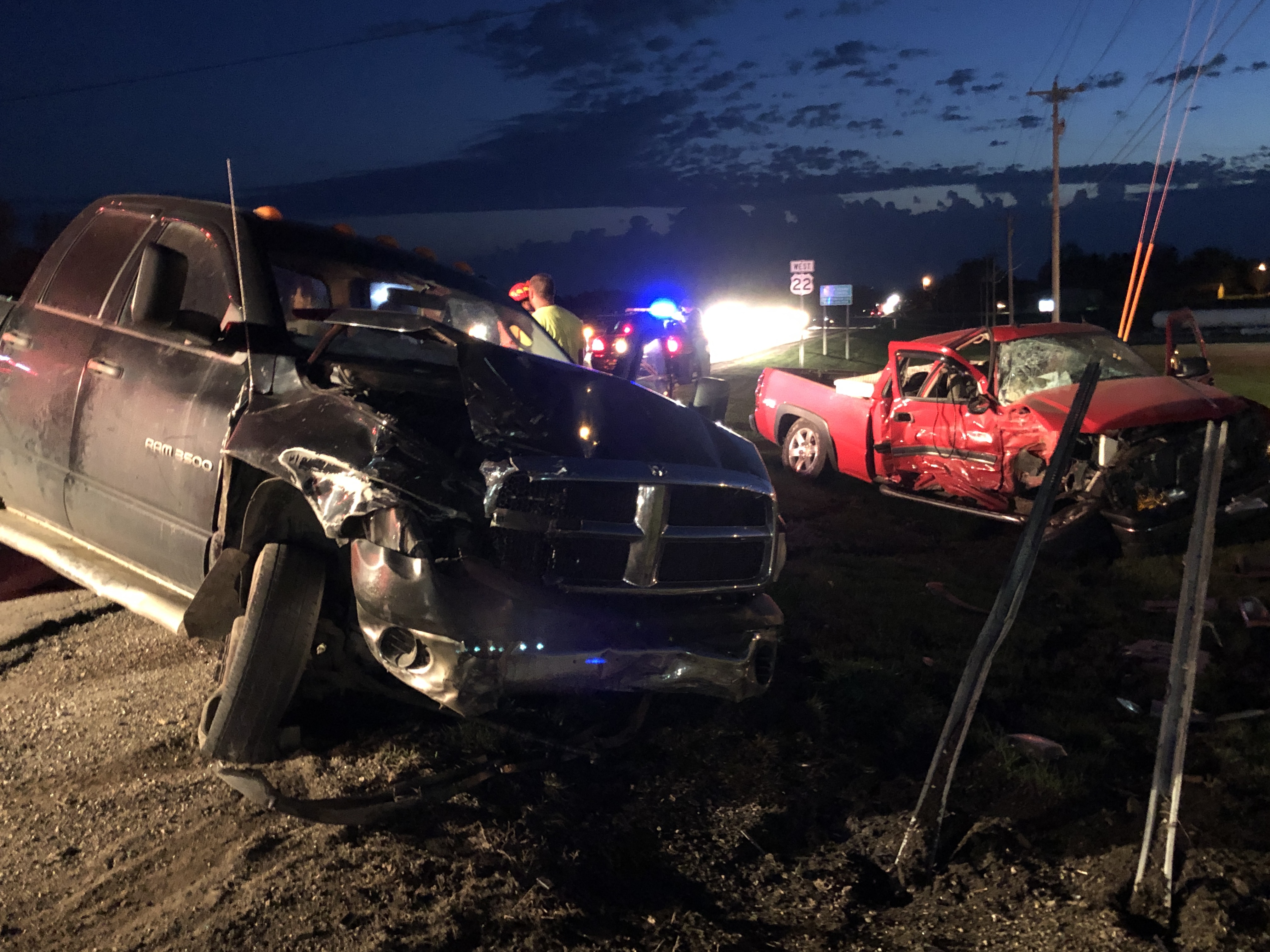 According to witnesses on scene the Dodge Ram truck attempted to brake but with a full trailer he wasn't able to.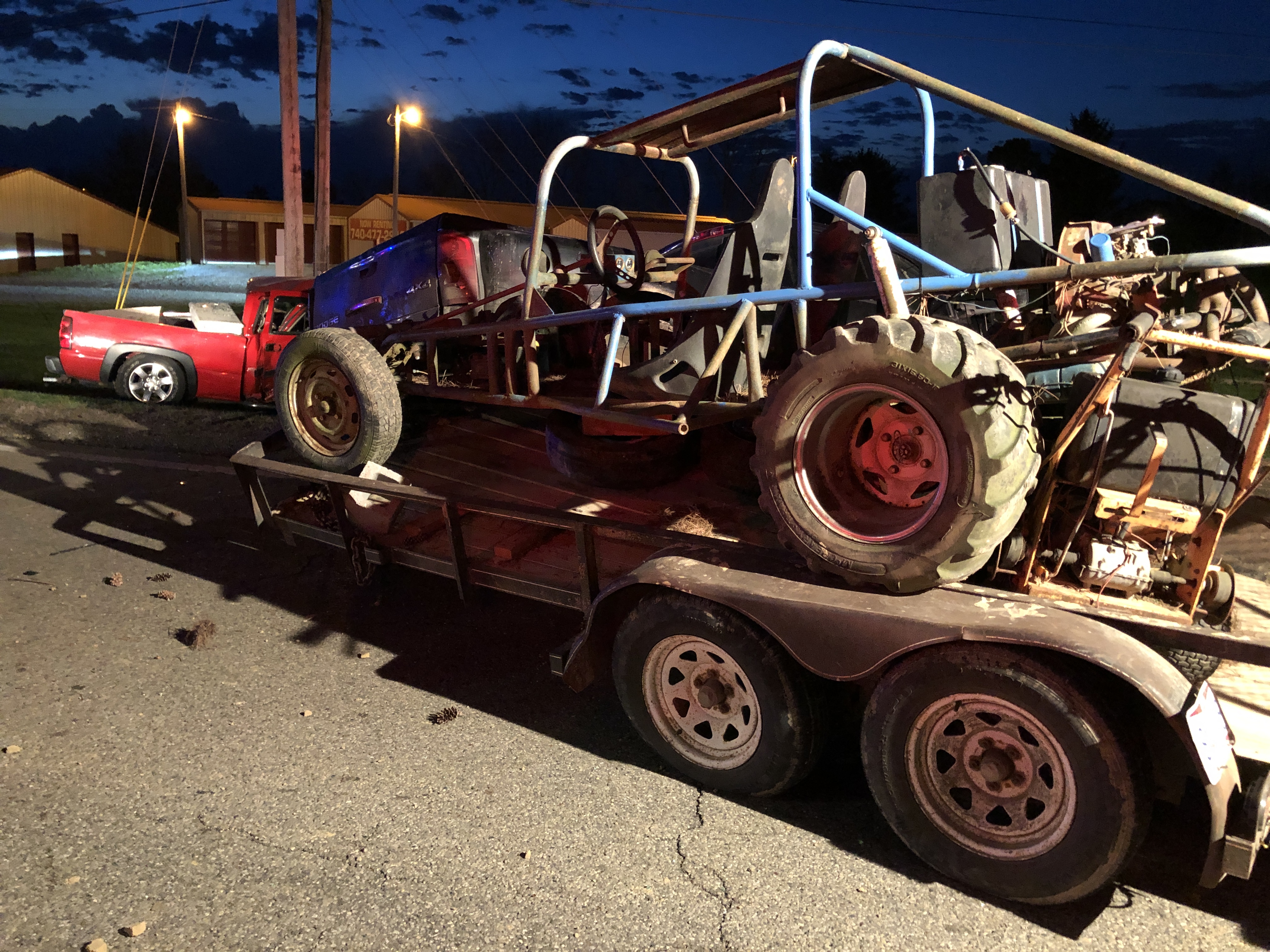 Newcome was transported to Berger Hospital by Salt Creek EMT with minor injuries only, Gantner refused medical treatment on scene.  Both were reported to be wearing seatbelts at time of accident.  The accident was still under investigation at time of posting.