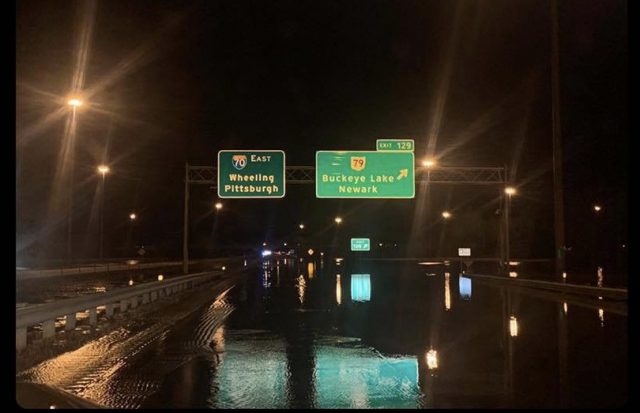 BUCKEYE LAKE – I-70 in the Buckeye lake area is impassible by cars at this time as waters from the Licking river overtake the interstate leaving police to detour the area.



According to the Hydrometer water levels hit a all time hight at 882.2 ft today using into Major flooding in the area. Causing erosion issues and flooding of major roads and forcing some people to evacuate. The good news is that water levels should recede in the am.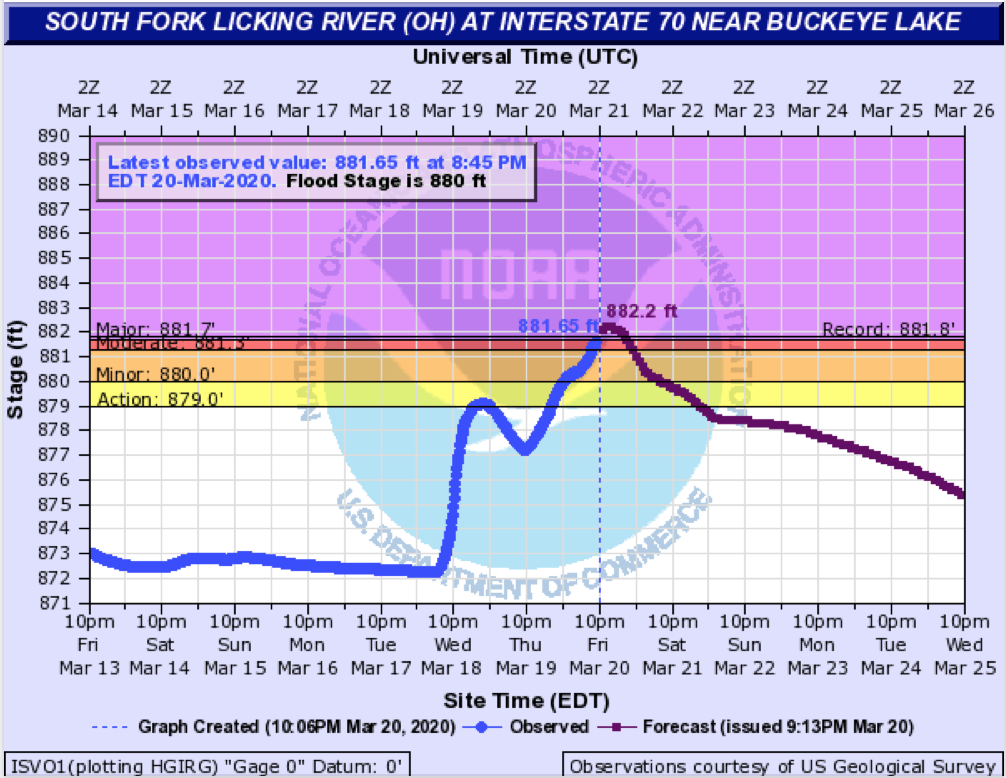 According to Fairfield sheriff office you should avoid the area.
"Safety message…Do not drive your car through flooded roadways. The
water depth may be deeper than it appears.
…Forecast flooding increased from Moderate to Record severity…
The Flood Warning continues for
The South Fork Licking River below I 70 near Buckeye Lake
* until late Saturday night.
* At 8 PM the stage was 881.7 feet.
* Flood stage is 880 feet.
* Moderate flooding is occurring and record flooding is forecast.
* The river will continue rising to near 882.2 feet after midnight
tonight. The river will fall below flood stage Saturday evening.
* At stages near 881.7 feet, both eastbound and westbound lanes of
Interstate 70 are flooded, which may result in complete
shutdown of the interstate, detouring highway traffic through
communities near Ohio Routes 13, 40 and 37. Significant flooding of
the KOA campground occurs, as well as Buckeye Lake Estates and other
homes and businesses near the river channel.
Please avoid this area as this is not the only road in the area according to Fairfield that is impassible.