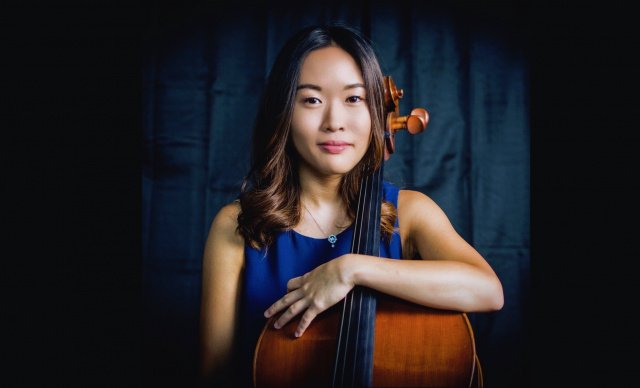 The Southern Ohio Museum and Cultural Center is pleased to present Elizabeth Lee on cello with Jacob Miller on piano in the next concert in the Sunday Classics Concert series. The two have selected a compelling program, with a focus on chamber music. The program includes:
Adagio and Allegro for cello Op. 70, by Robert Schumann
Unaccompanied Cello Suite No. 3 in C Major, by J.S. Bach
Sonata for Cello and Piano by Claude Debussy
Cello Sonata in D Major No. 2, Op. 58 by Felix Mendelssohn
Lee, originally from Philadelphia, began her cello studies at the age of 10. She played with the Philadelphia Youth Orchestra, the Youth Chamber Orchestra of Temple University, and the Settlement Music School as an Advanced Study Scholarship recipient.
She graduated cum laude with a bachelor's degree in cello performance studying with David Cole at Lynn University. She is currently pursuing her master's degree with Alan Rafferty at the Cincinnati College-Conservatory of Music. She also performs regularly as a member of the Kentucky Symphony Orchestra and Southwest Florida Symphony Orchestra and has collaborated onstage with distinguished artists such as Stephen Hough, Joshua Bell, Zuill Bailey, Luis Biava, David Noon, Eric Ewazen, and members of the Philadelphia
Orchestra.
The Sunday Classics series is generously underwritten by Bard and Jan Suverkrop and the Scioto Foundation.
The concert will be held in the intimate Hopkins Theater and will be approximately and hour and a half, including a 10 minute intermission. The Museum galleries will be open and hosting a wine and cheese reception to meet the musicians following the concert. Tickets, available at the door are $8 general admission, $6 for seniors, students, and museum members.
For more information and the address of the event, please contact:
Southern Ohio Museum
825 Gallia Street
Portsmouth, OH 45662
740-354-5629
www.somacc.com