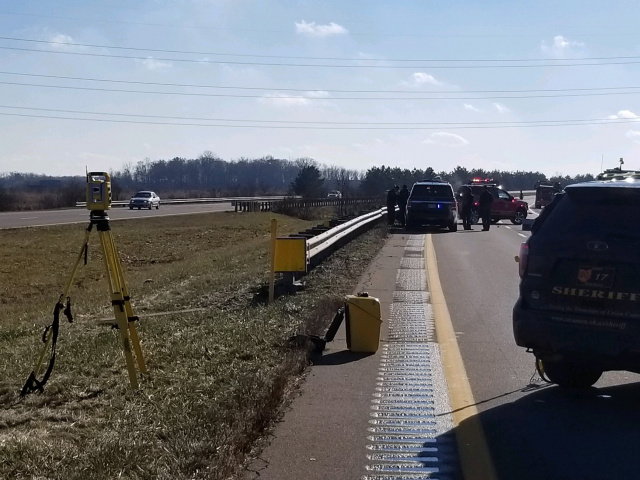 On Friday, December 7, 2018 at approximately 8:59 am, the Union County Sheriff's Office received an emergency call reporting a person had been struck by a vehicle on US Route 33, west of State Route 161. Deputies and units from the Jerome Township Fire Department and the Washington Township Fire Department responded to the scene and found a twenty-four-year-old female construction worker had been struck by a tractor trailer while working in a construction zone.

The tractor trailer continued eastbound on US Route 33. The victim was pronounced deceased and the Union County Coroner's Office was called to the scene. The victim was employed by the Lake Erie Construction Company, which was subcontracted by the Ohio Department of Transportation to perform guardrail maintenance along US Route 33. The tractor trailer believed to have been involved in the crash has been identified and located in Columbus. Detectives from the Sheriff's Office are currently interviewing the driver. The initial investigation has revealed the tractor trailer drove into the safety cones along US Route 33 and struck the victim.

The crash remains under investigation by the Sheriff's Office, the Multi County Crash Investigation Team, and the Union County Coroner's Office. The Sheriff's Office is being assisted by the Ohio State Highway Patrol, the Ohio Department Transportation, and the Marysville Division of Police.